Adopted Cats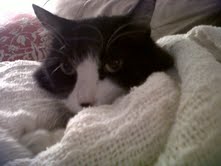 SylvesterADOPTED
Sylvester is 8 years old and loves all people, dogs, and other cats! He needs a new home as soon as possible...
---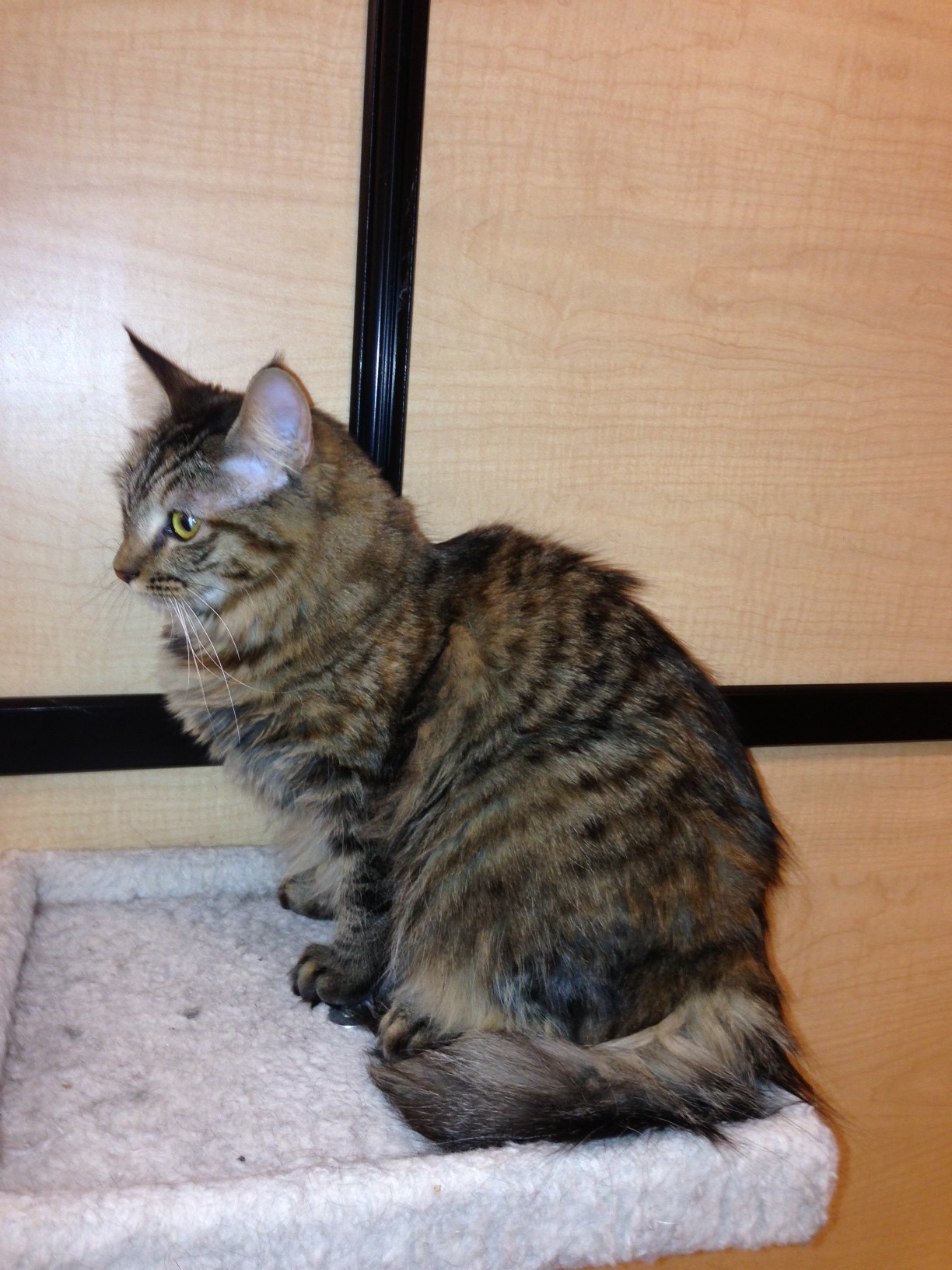 Percy
---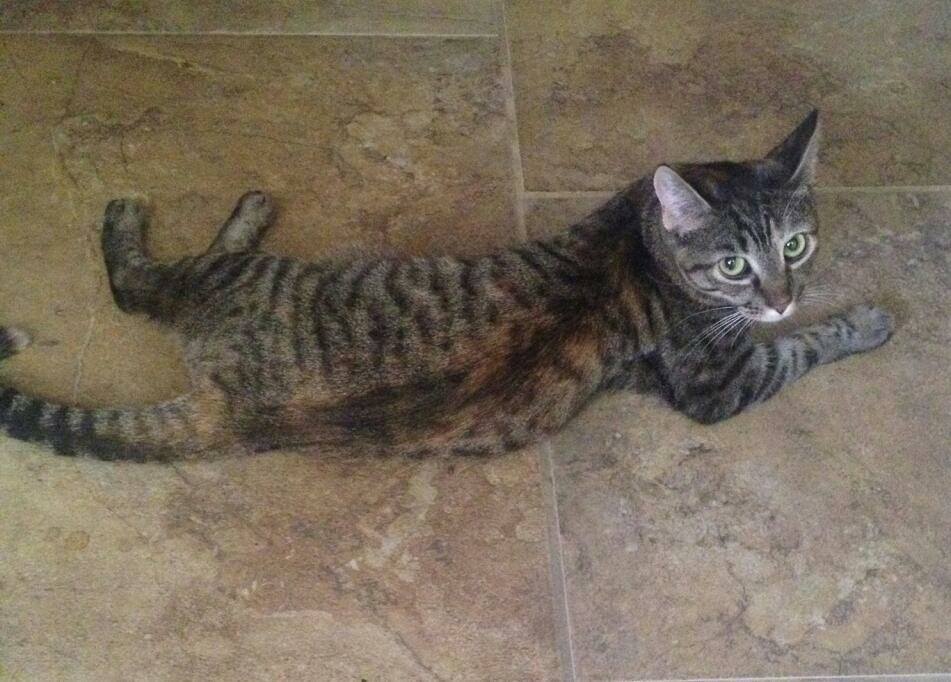 Precious
---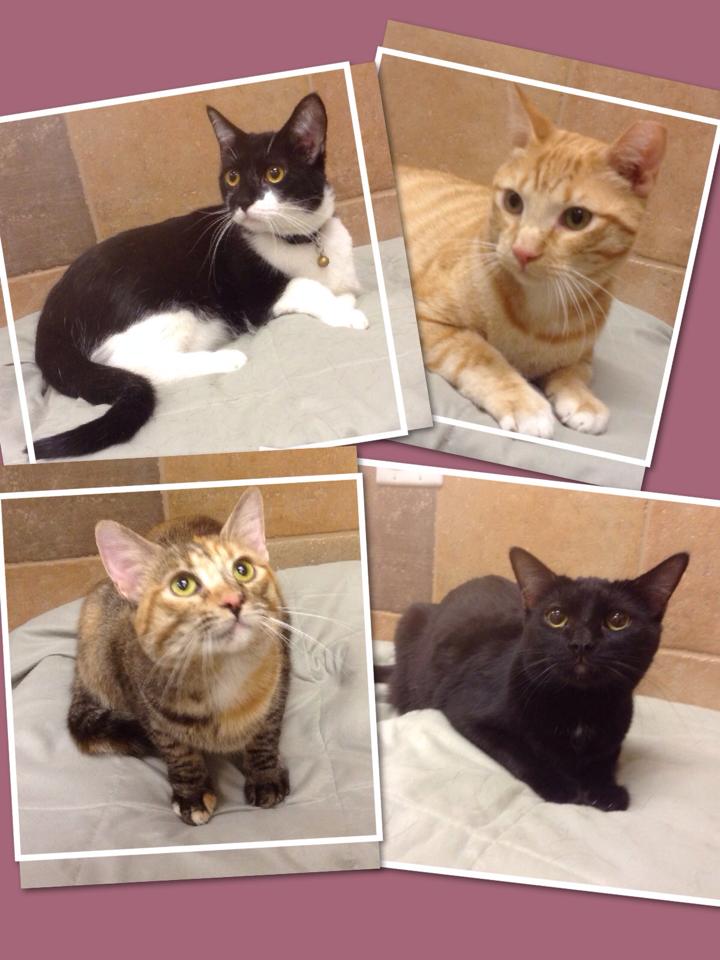 Azur, Captain Jack, Coraline, and BabyGirl
---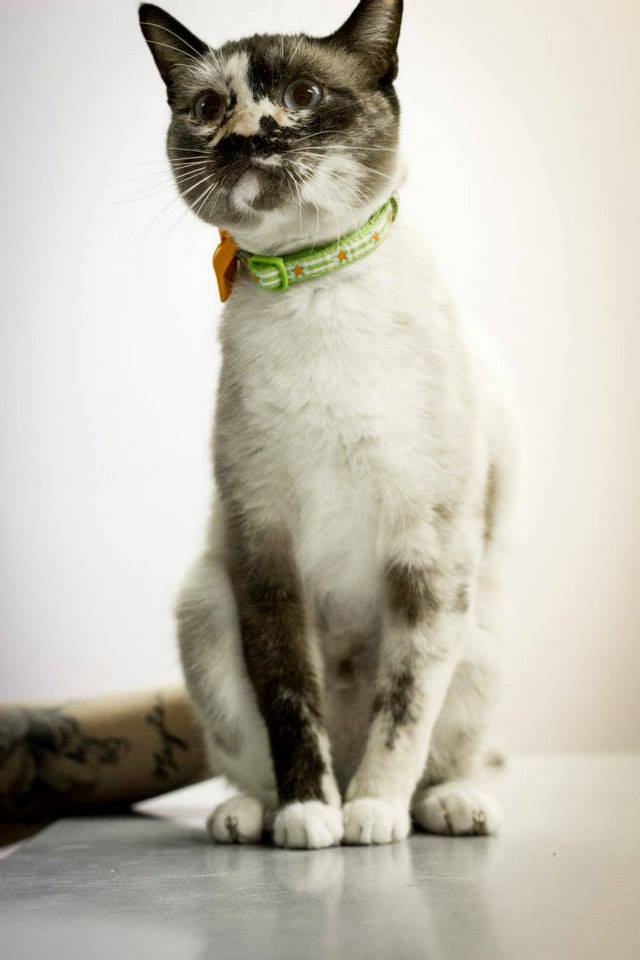 Twinkle
---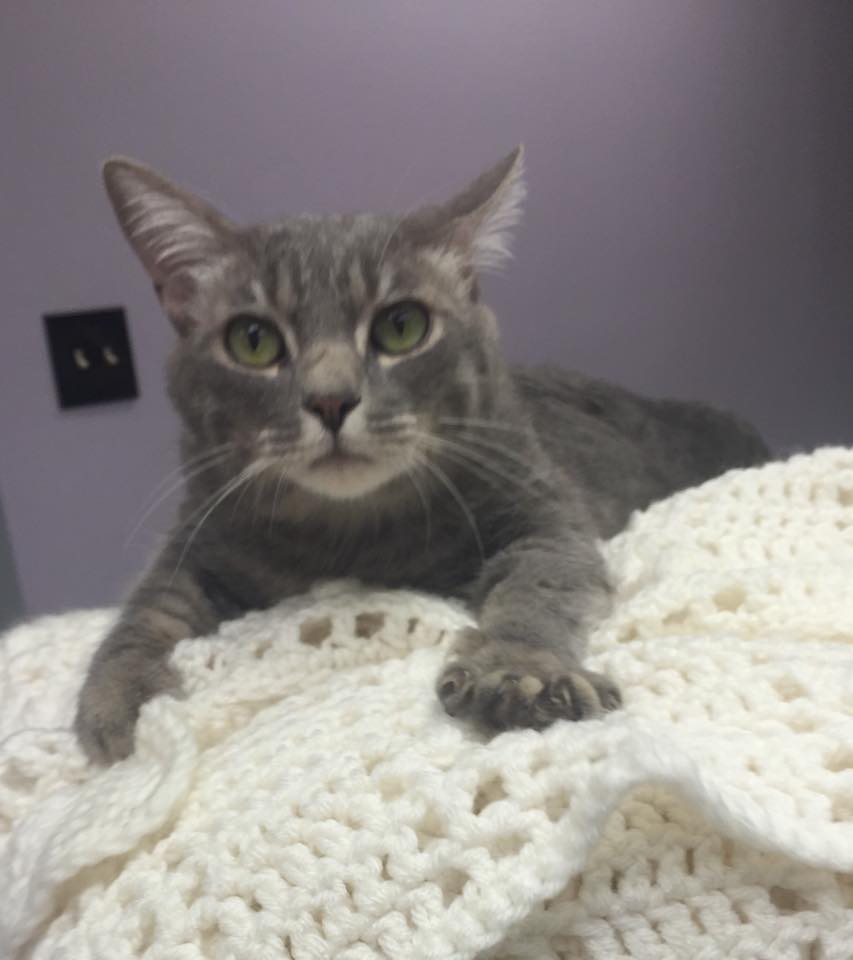 Max
---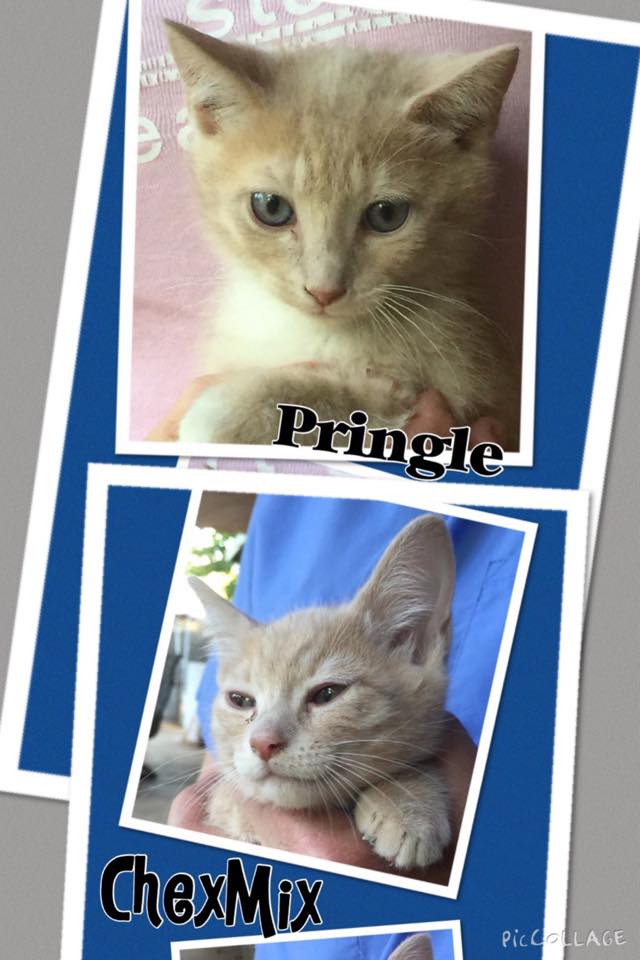 Pringle & Chex
---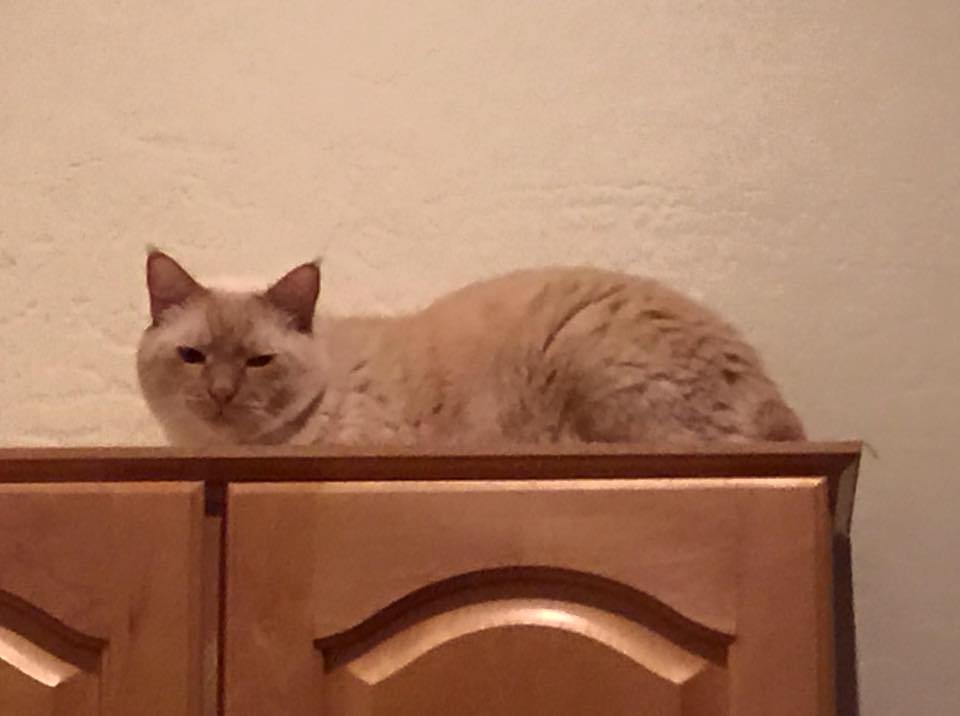 Flame
---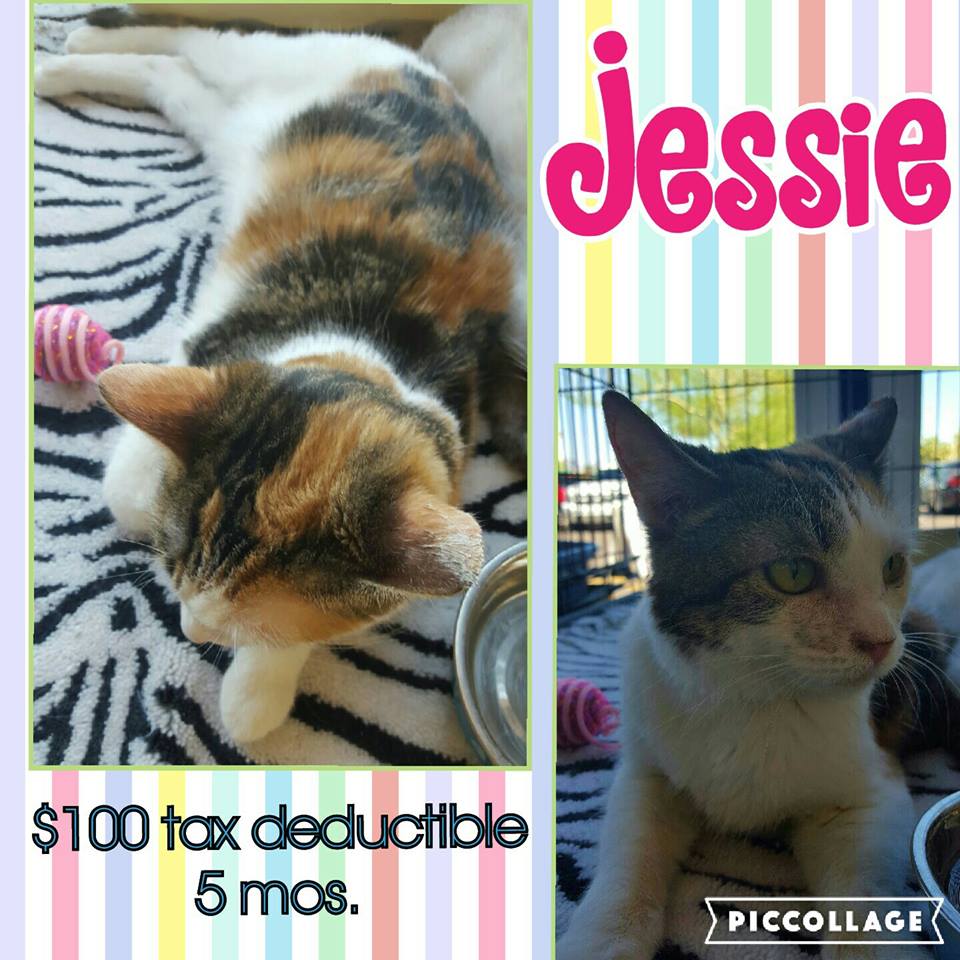 Jessie
Meow! It's Jessie! Jessie is a pretty lady calico who loves to purr and cuddle! She is young and fun and looking for her forever home. Please let us know if you would like to meet Jessie!
---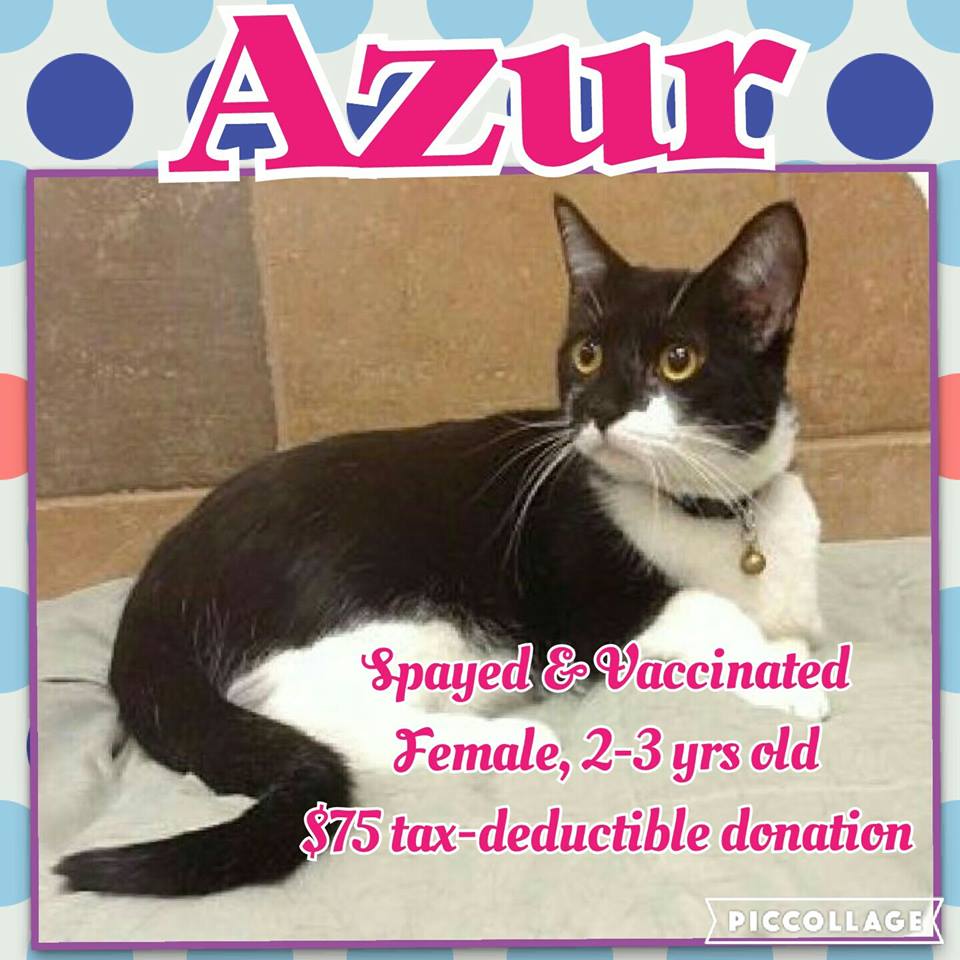 Azur
Azur is in her formal suit and is looking for a home! This sweet lady is between 2 and 3, spayed, vaccinated and ready to purr! Please consider giving Azur a home!
---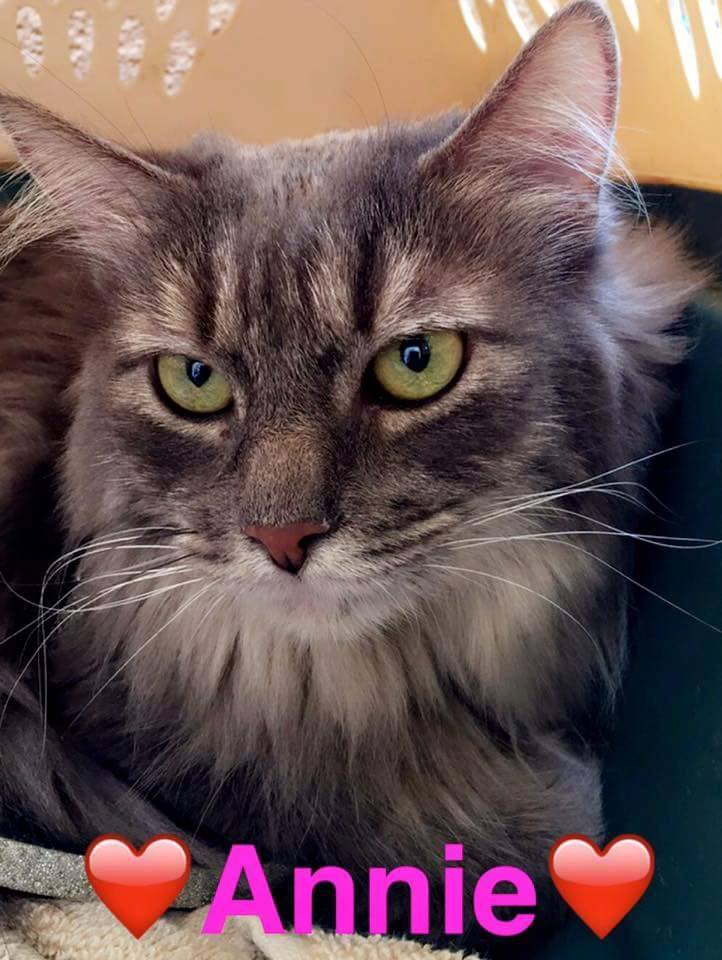 Annie
she is a maine coon mix
---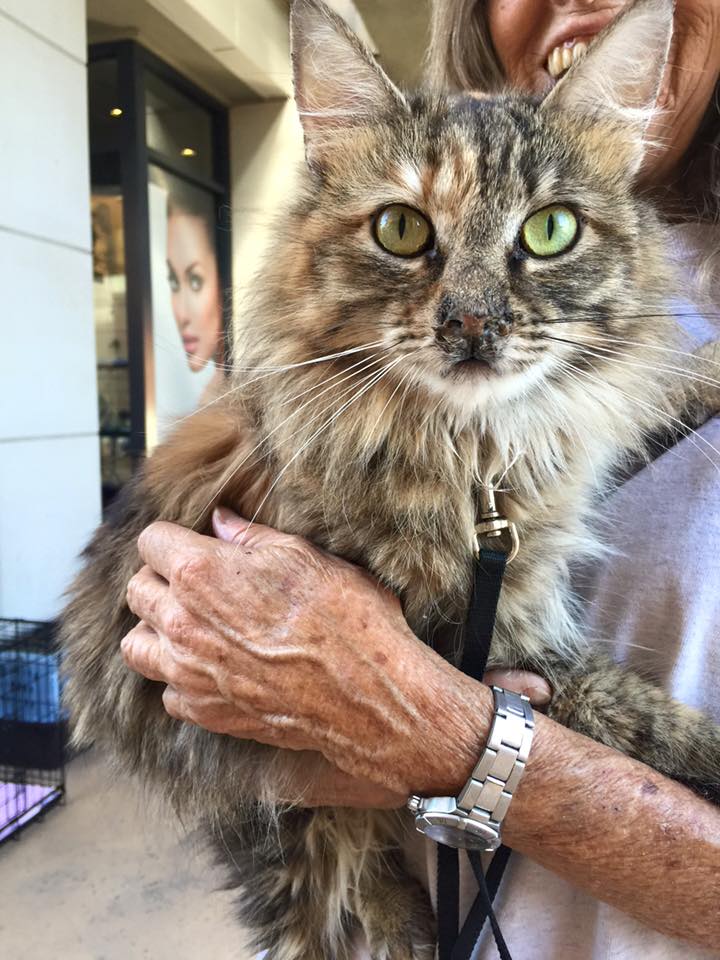 Daphne cat
Daphne is 1 year old and really wants a forever home! She is available for adoption 💜💜💜
---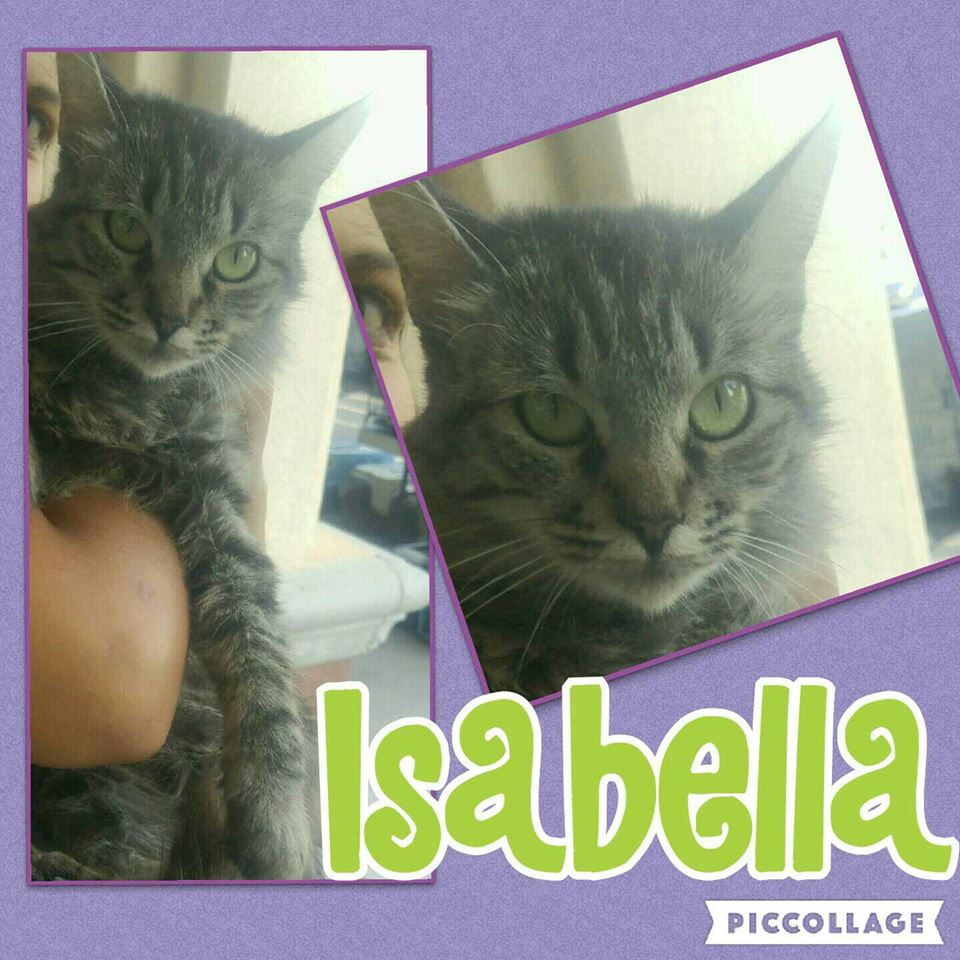 Isabella
Isabella is such a sweet, loving girl who is just over 1 year old. Isabella loves being around people and is longing sooo much for human affection and attention! She will curl up in your arms and give you the biggest purr. This girl is absolutely stunning with her big green eyes! Please consider opening your home for this sweet kitty! Isabella's adoption donation is $75 and is tax-deductible. She is spayed and up-to-date on her vaccinations!
---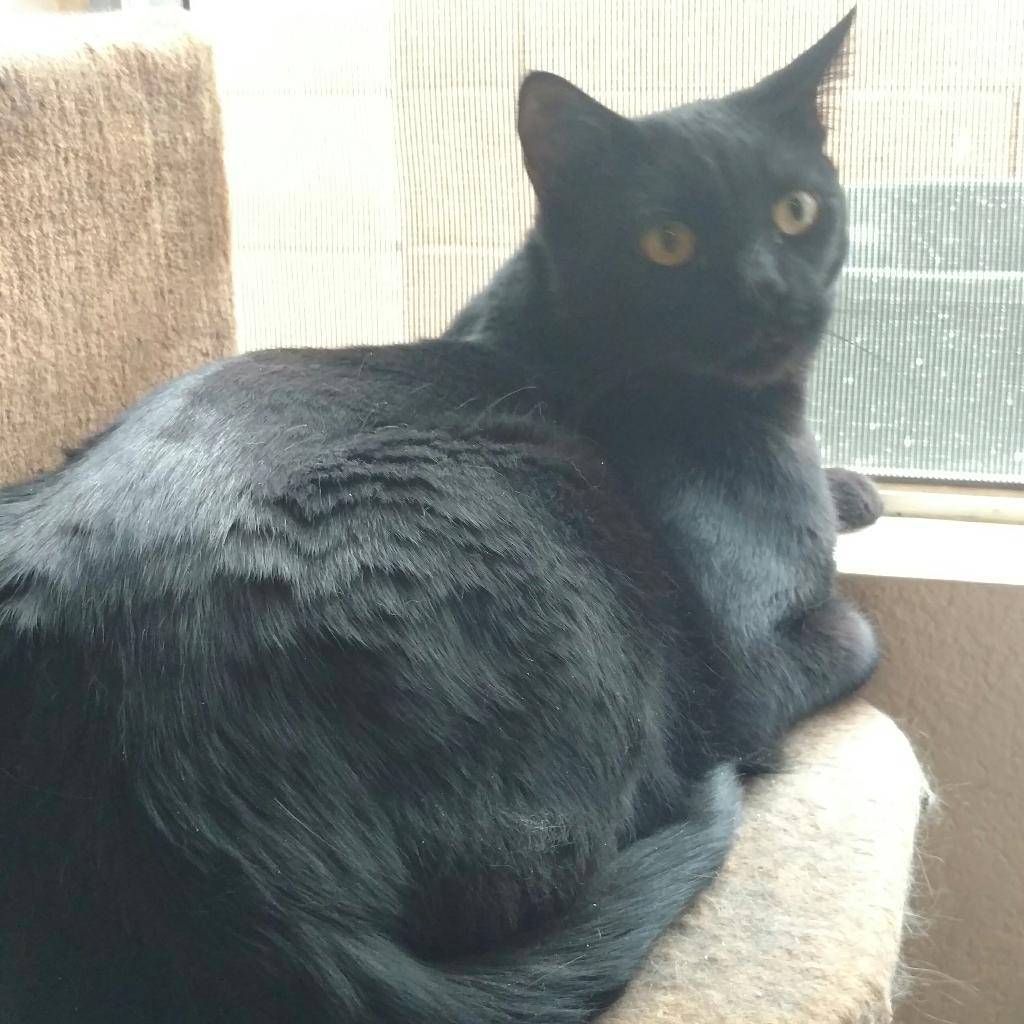 Hendrix
Hendrix is a very friendly neutered male cat who is a "ladie's man"!!! He loves to play and gets along great with other cats and dogs! He is almost 3 years old.
---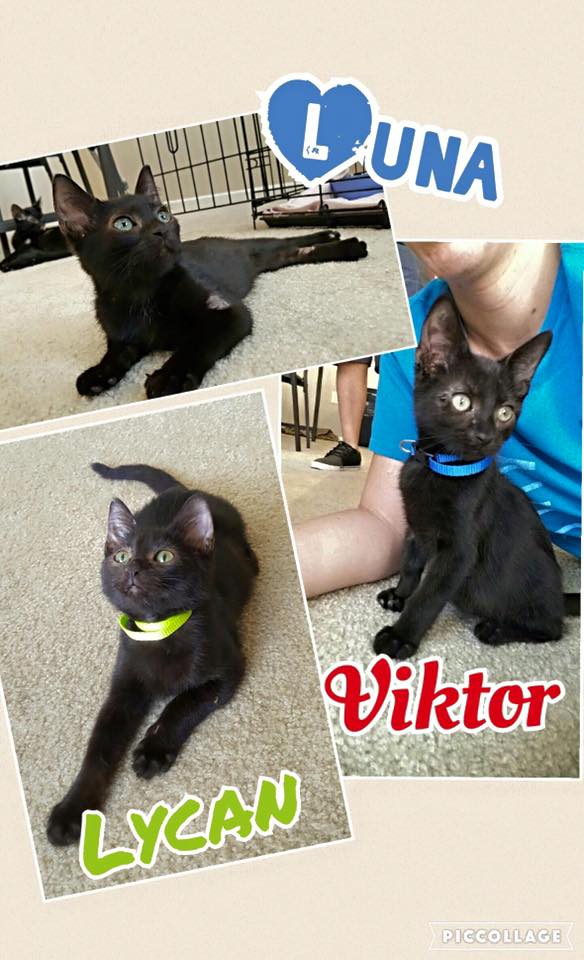 Lycan, Viktor, and Luna
---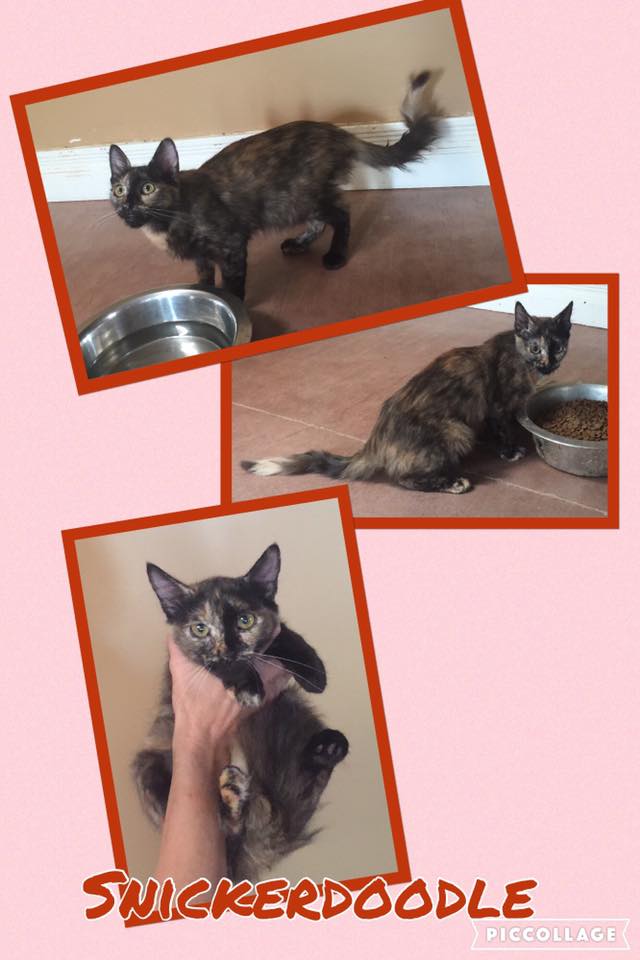 Snickerdoodle
---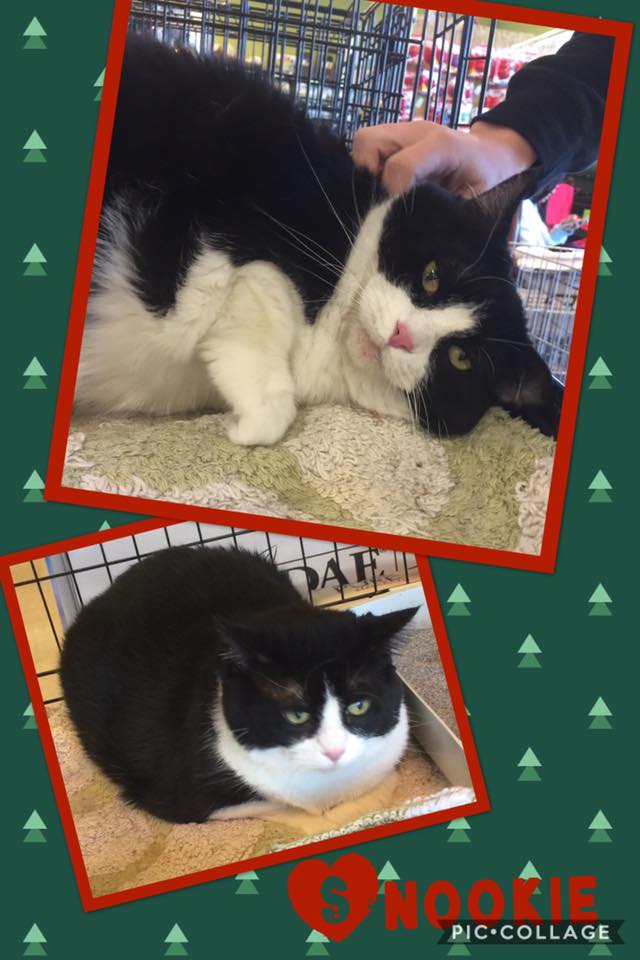 Snookie
Snookie is a super sweet female declawed fat cat looking for her forever home! She is about 4 years old and is a snuggler!!!❤️❤️❤️
---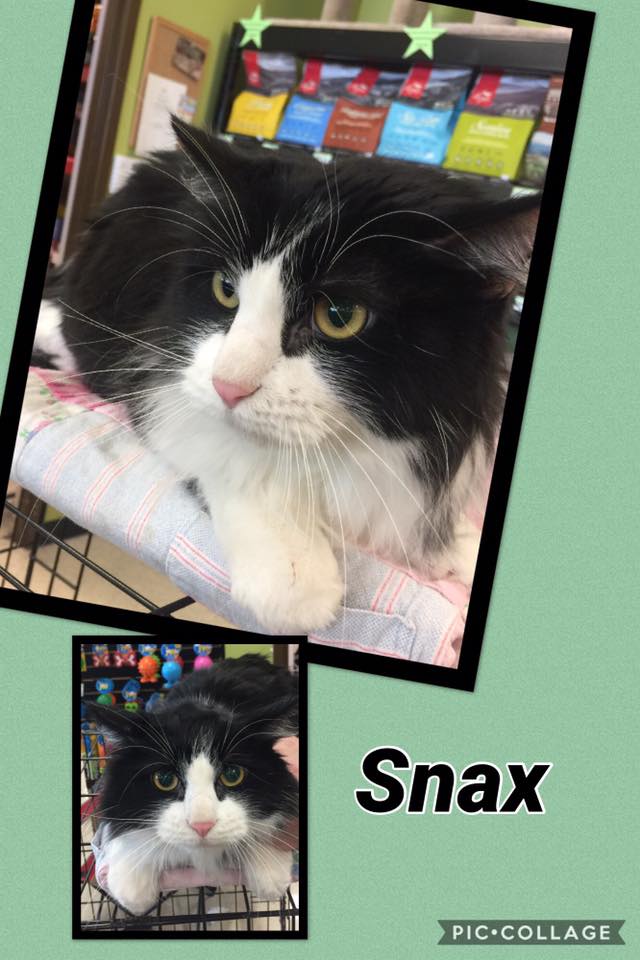 Snax
Meet Snax! My fosters think that I'm part ragdoll - I have the pyramid on my face, tufted ears, feather duster tail and bloomers! I am super affectionate once you show me some lovin, and I will be sure to chirp for you! I'm about 2 years old!
---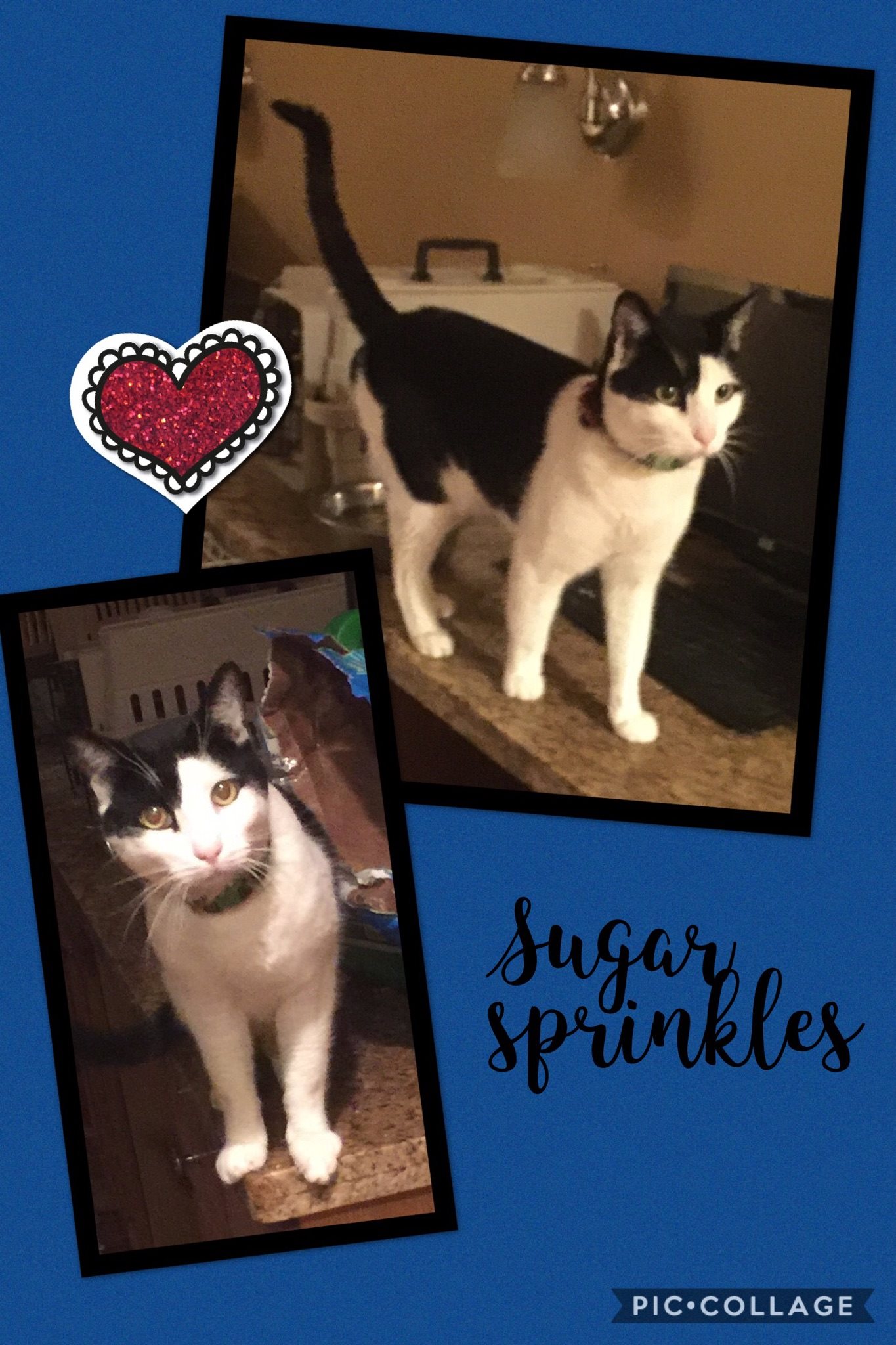 Sugar Sprinkles
Sugar Sprinkles would really love his forever home! He is about 2 and a half years old and is as sweet as can be. He loves to give head nuzzles. 😻😻😻 Please contact us if you are interested in meeting Sugar Sprinkles!
---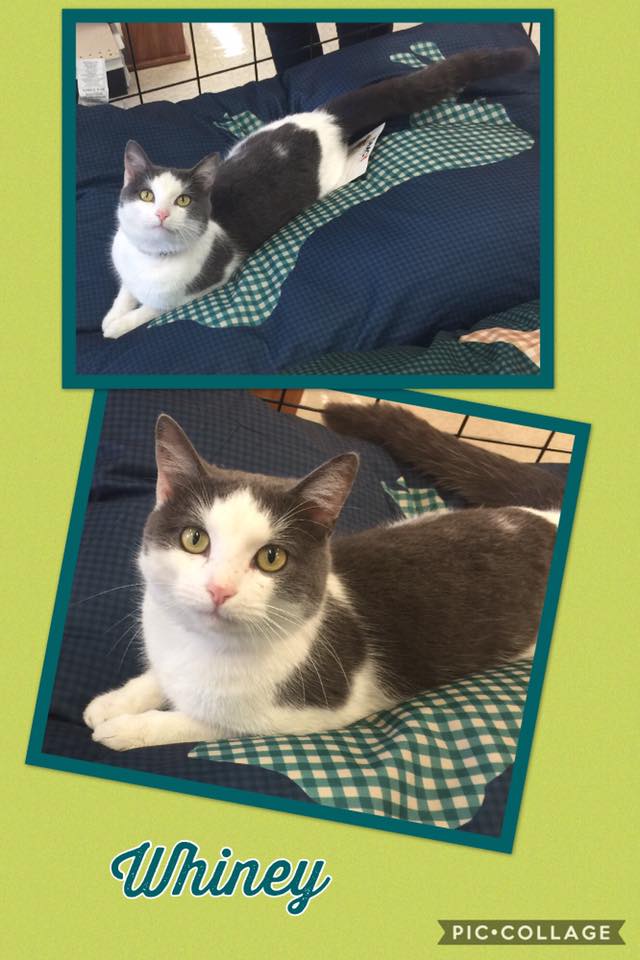 Whiney
Whiney is a SUPER friendly and chill cat! He is about 1 year old and looking for his forever home! He is very social and gets along with dogs and cats and all people!
---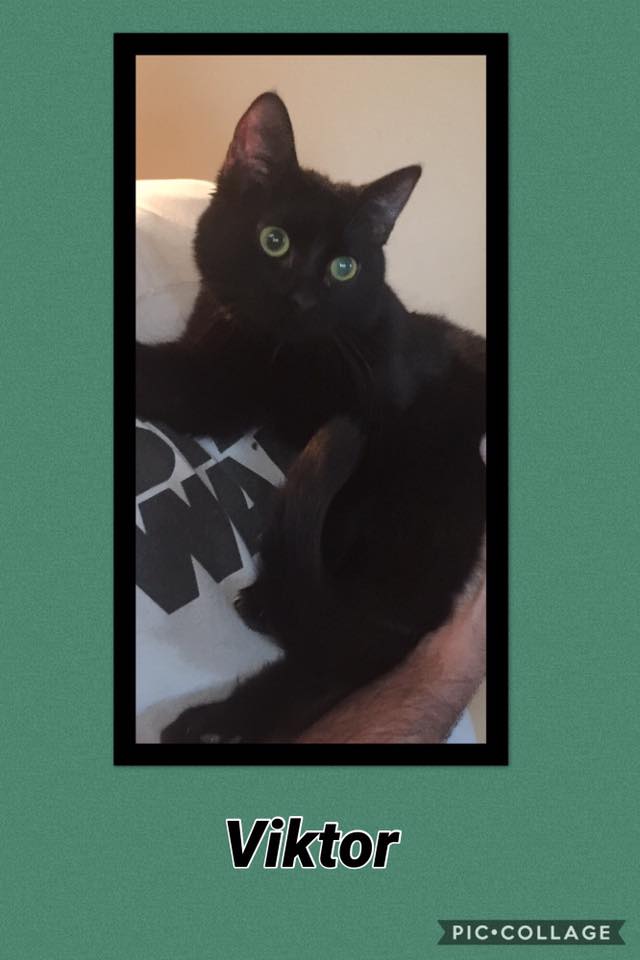 Viktor
---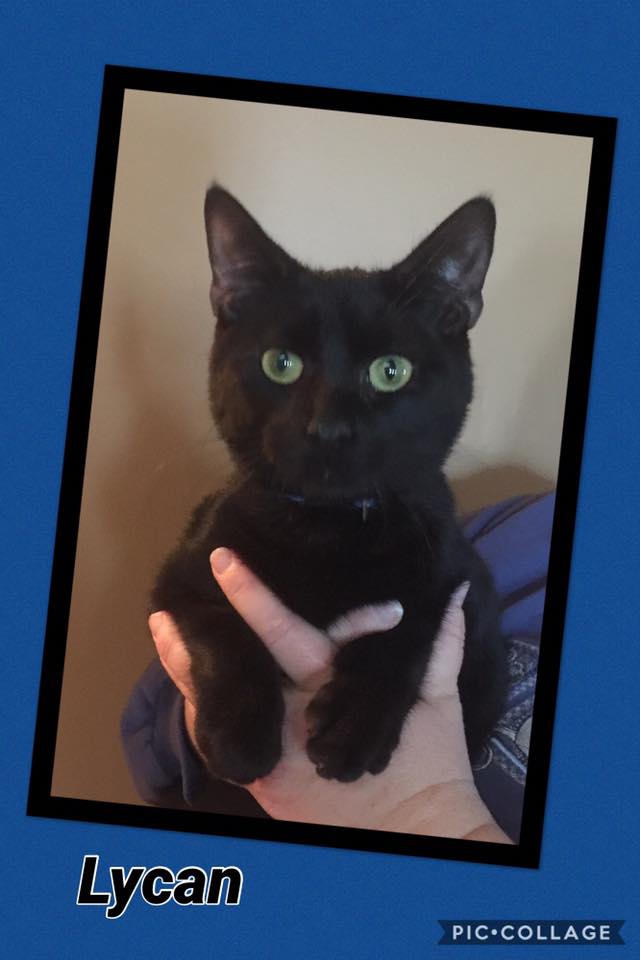 Lycan
---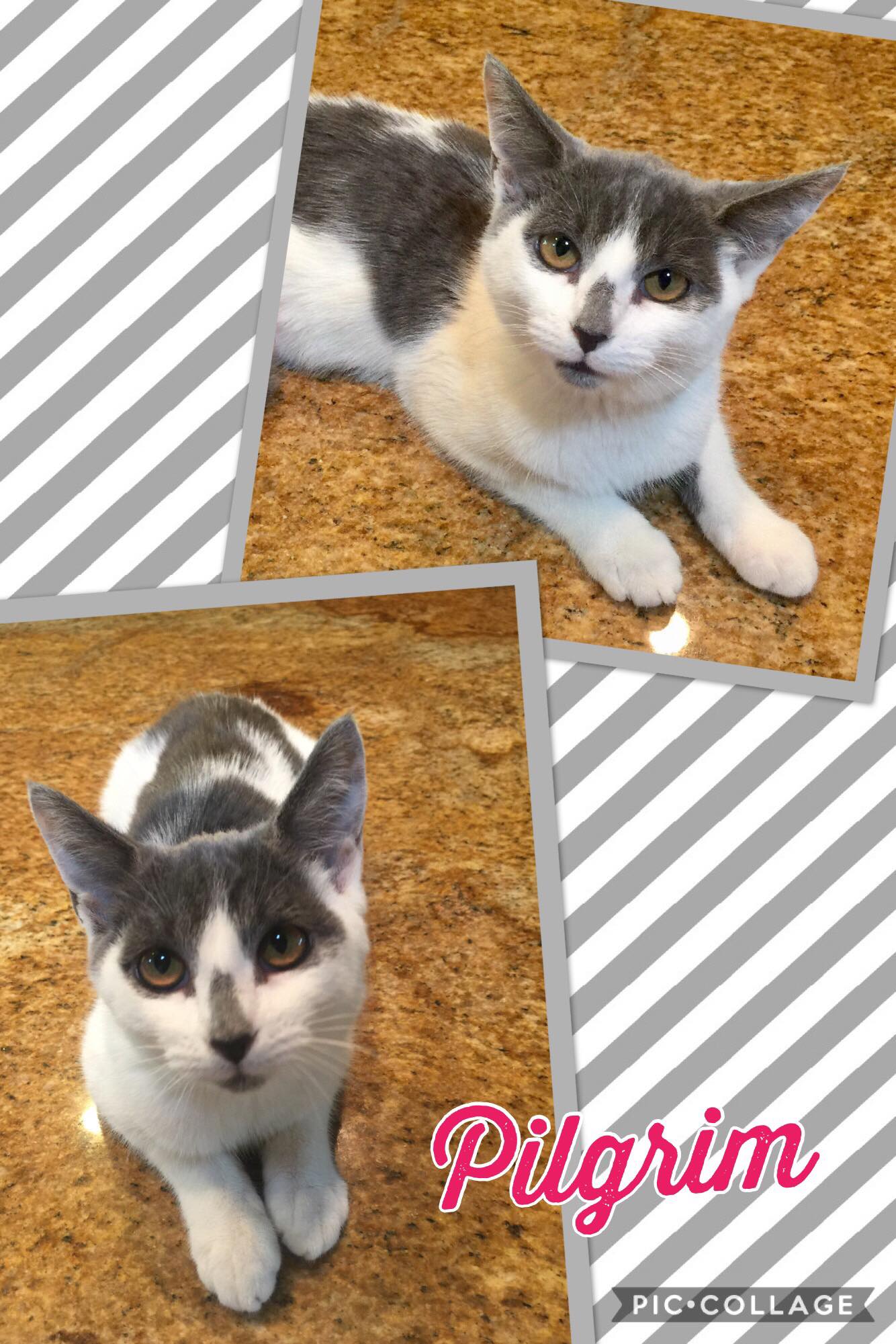 Pilgrim
She is about 4 months old!
---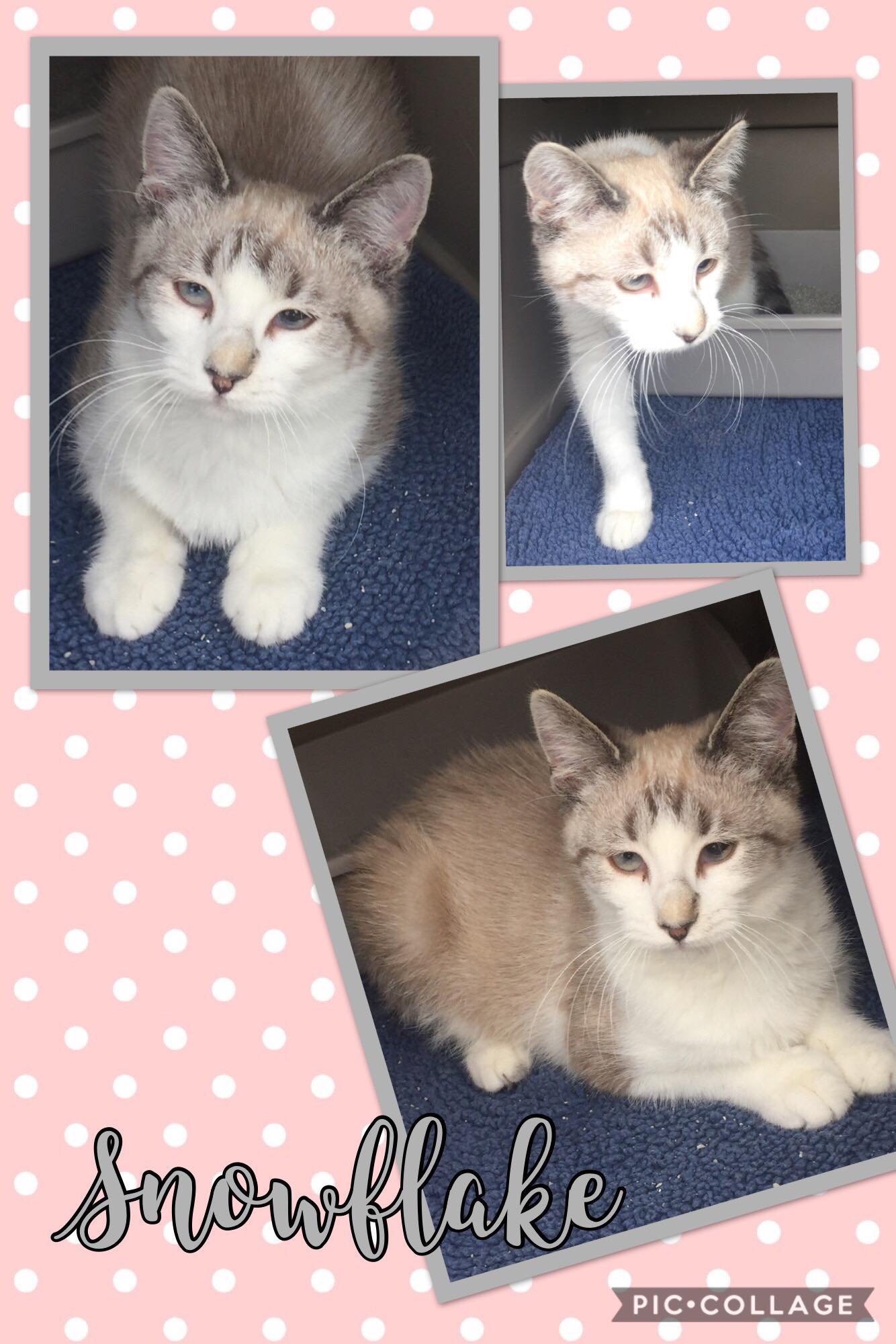 Snowflake
---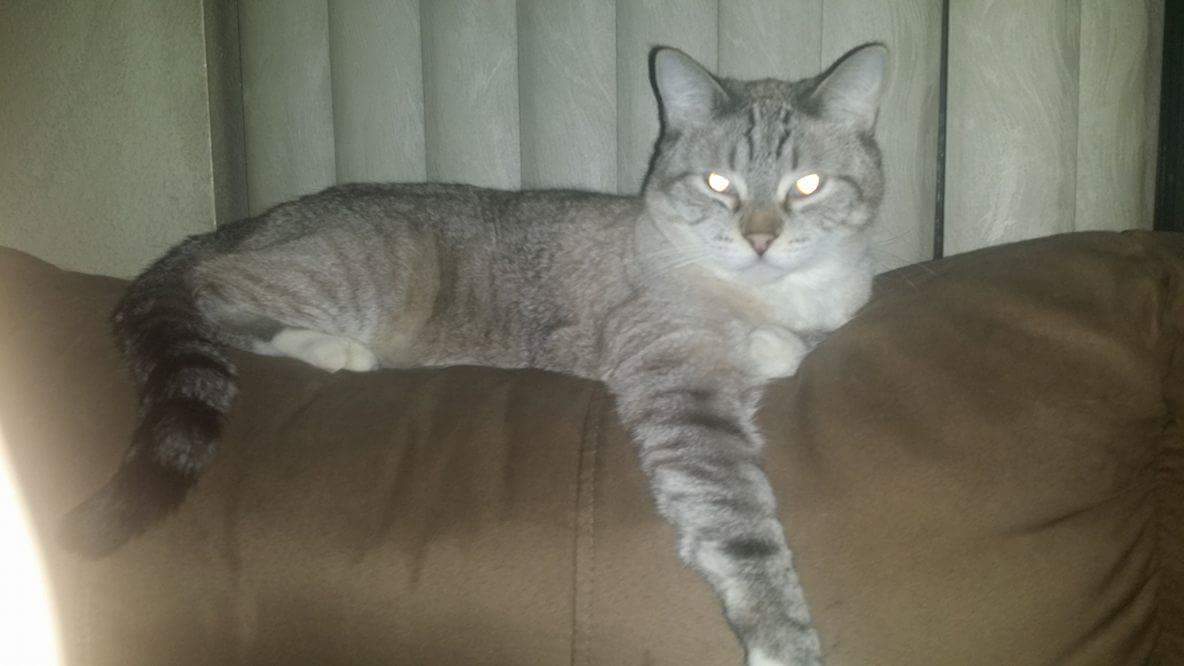 Mickey
Mickey is a 6 year old neutered male lynx cat. He has blue eyes and his front paws are declawed. He is a shy boy, and would love to be the only pet in the home.
---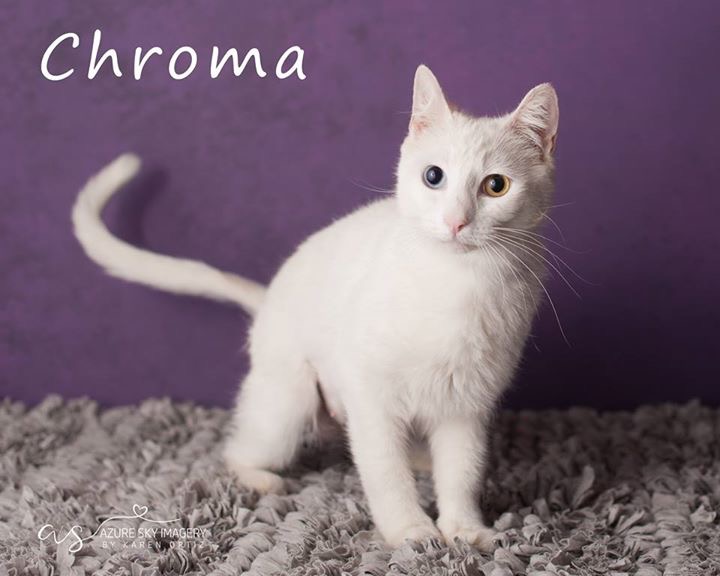 Chroma
---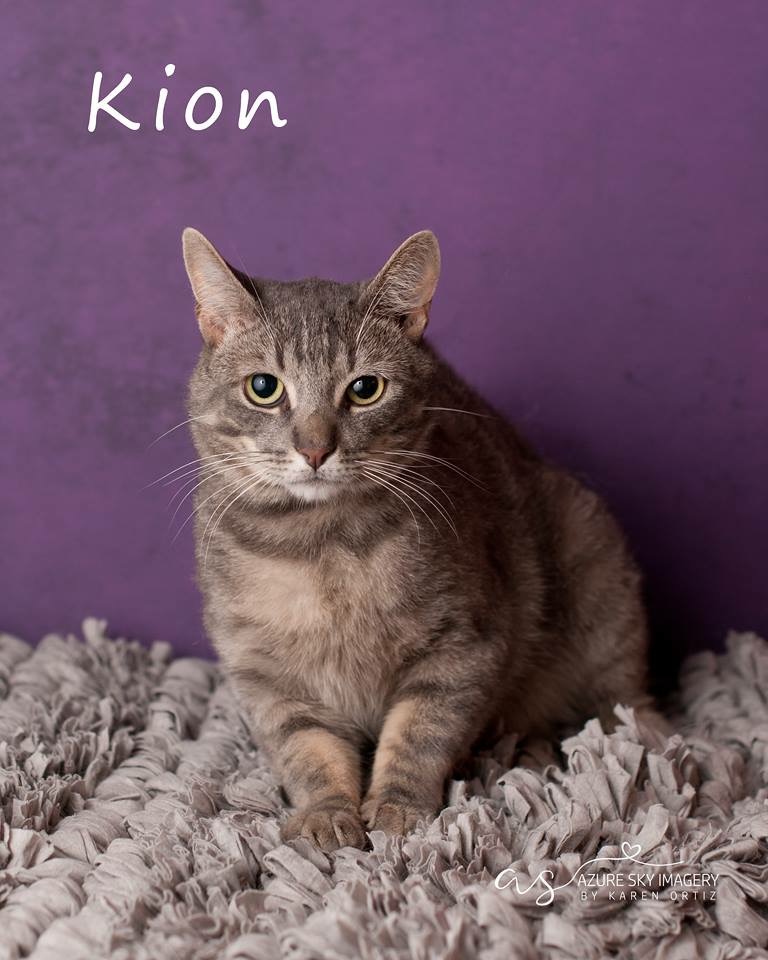 Kion
---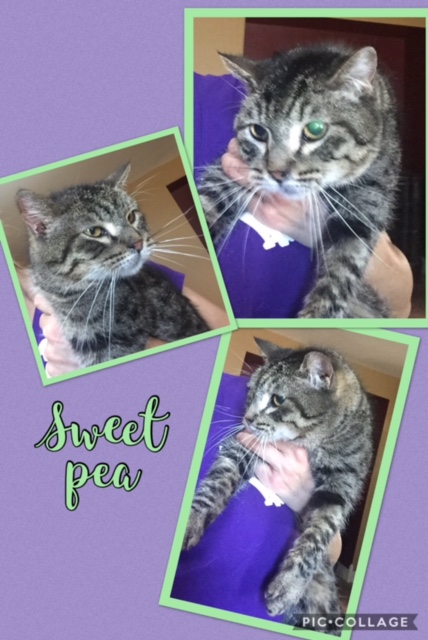 Sweet Pea
---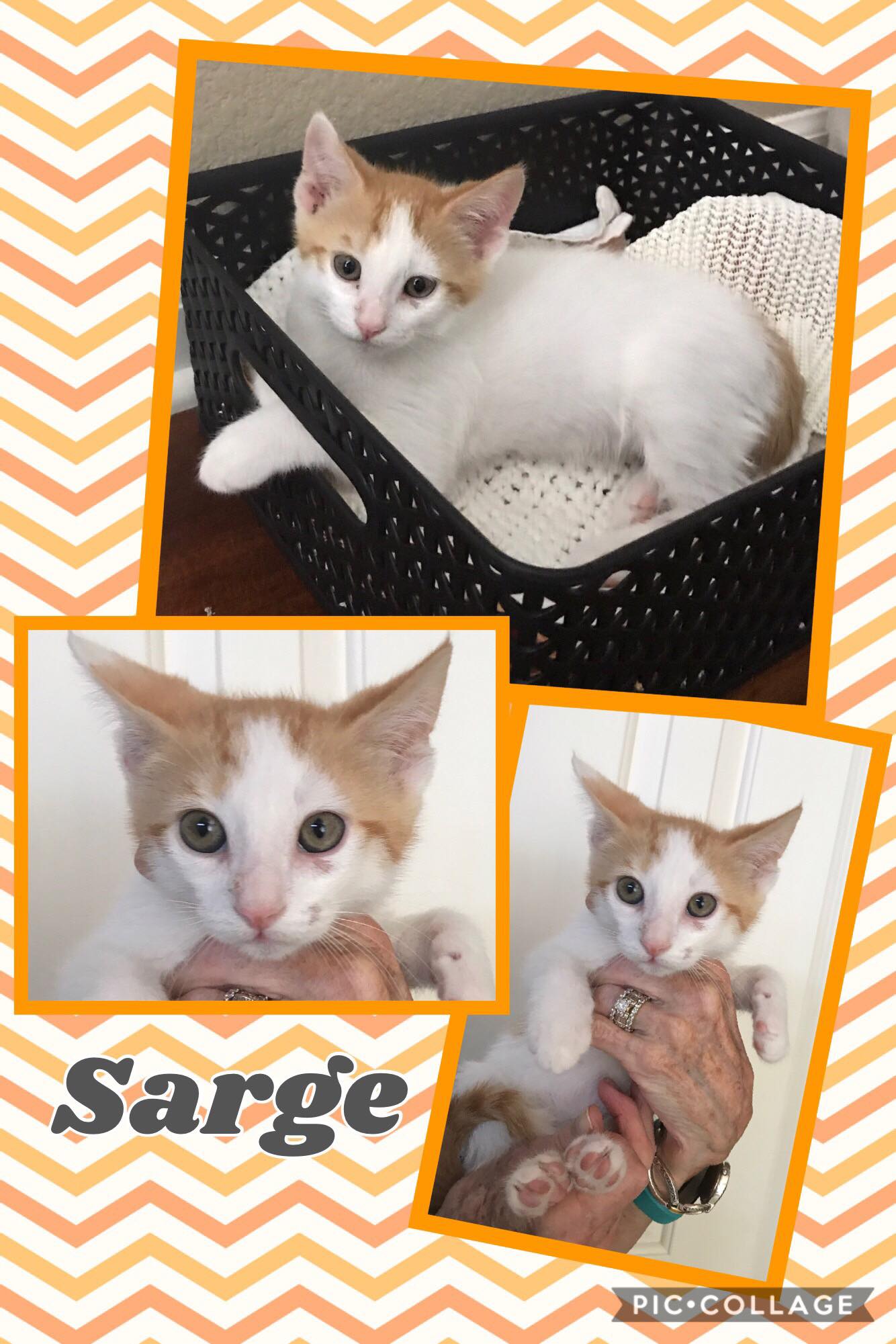 Sarge
he is 2 months old!
---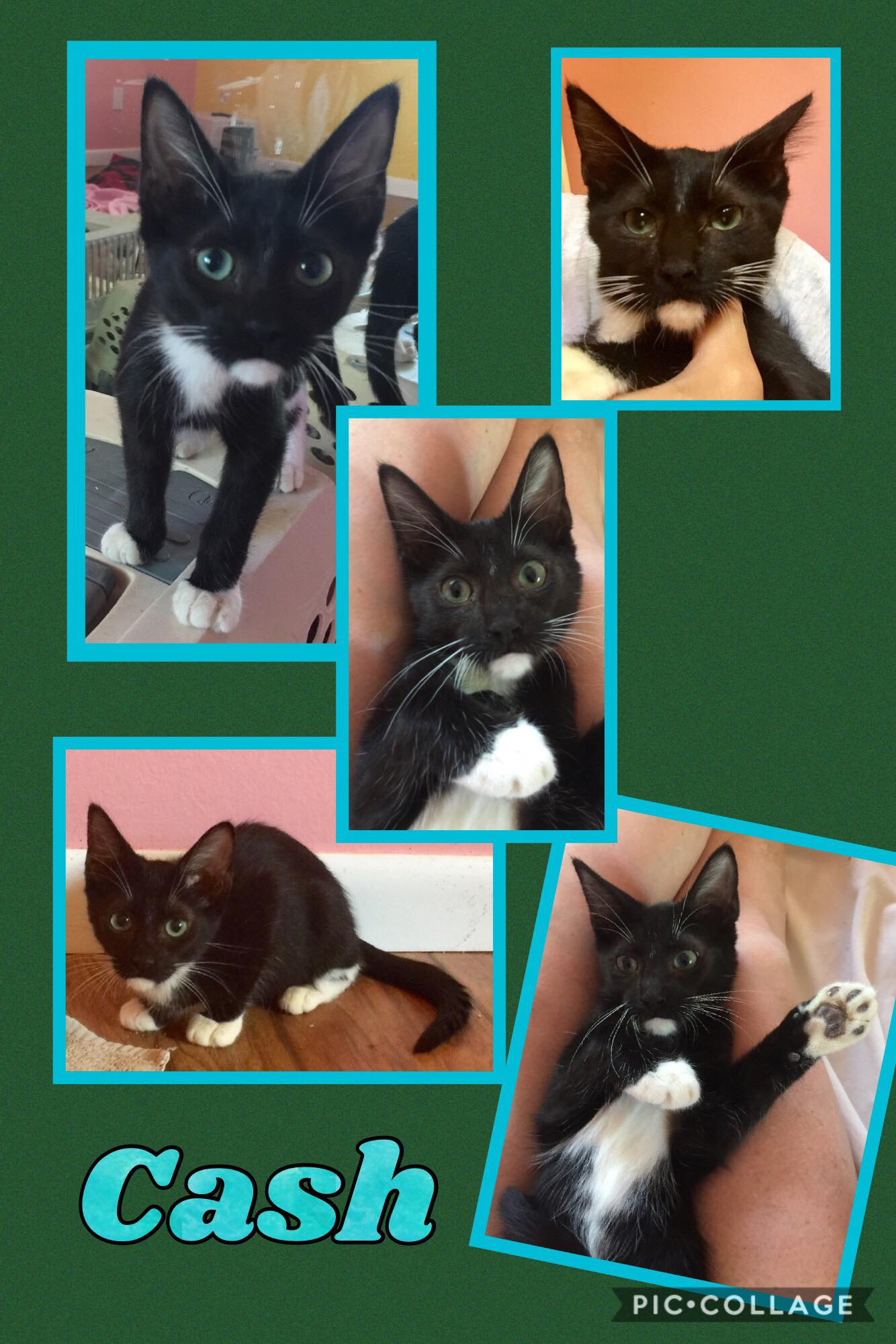 Cash
He is about 2 months old and very loving and friendly!!!
---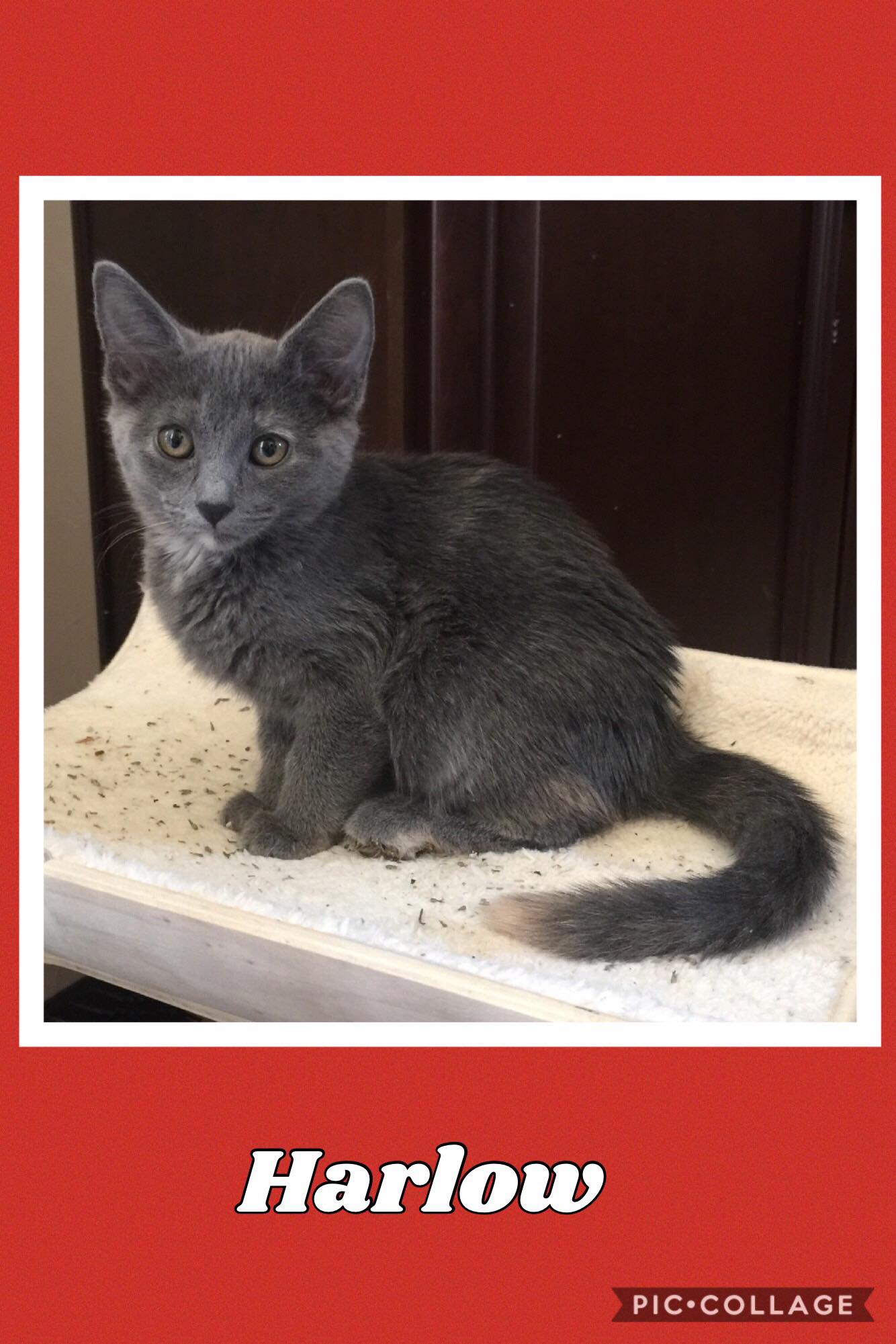 Harlow
---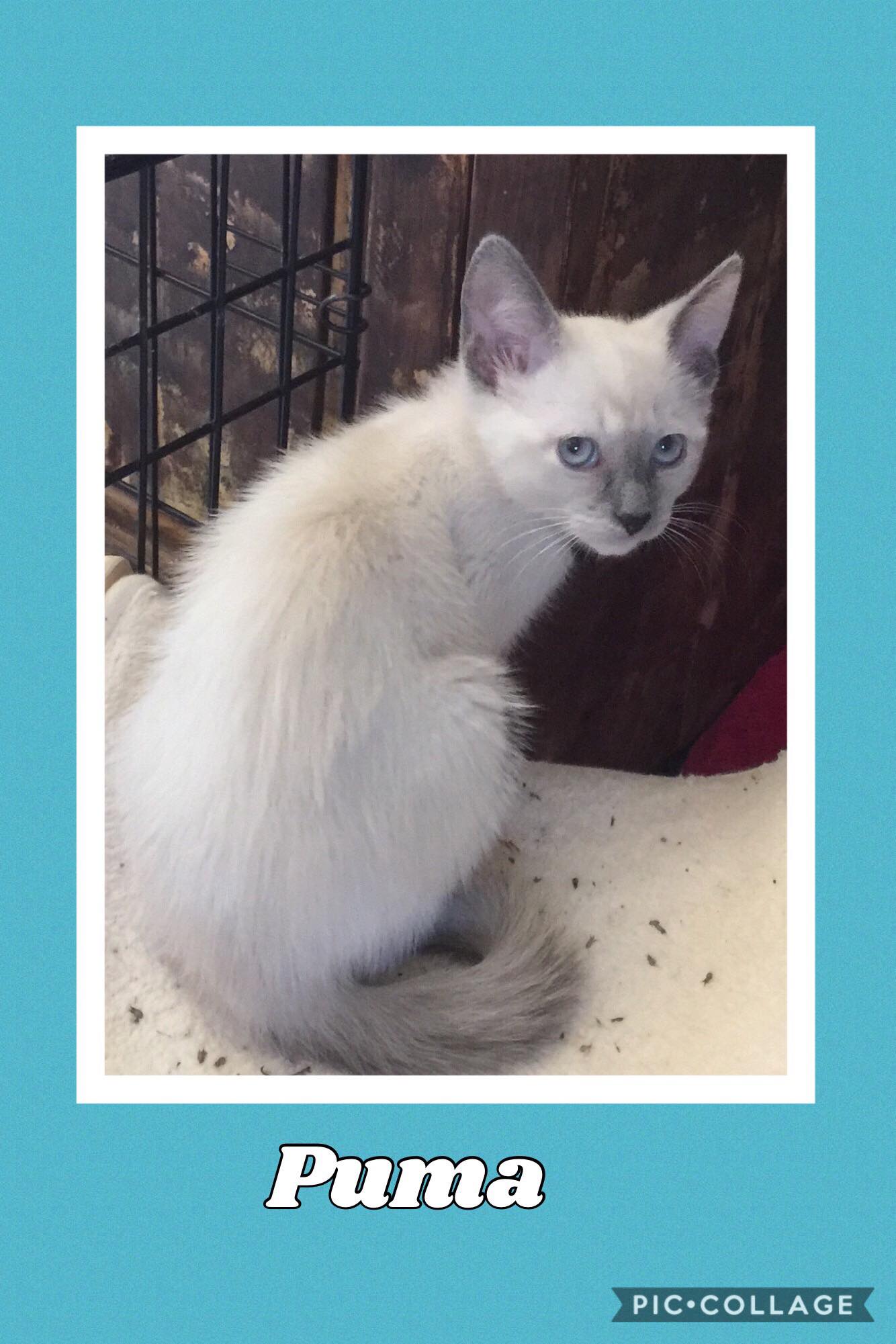 Puma kitten
---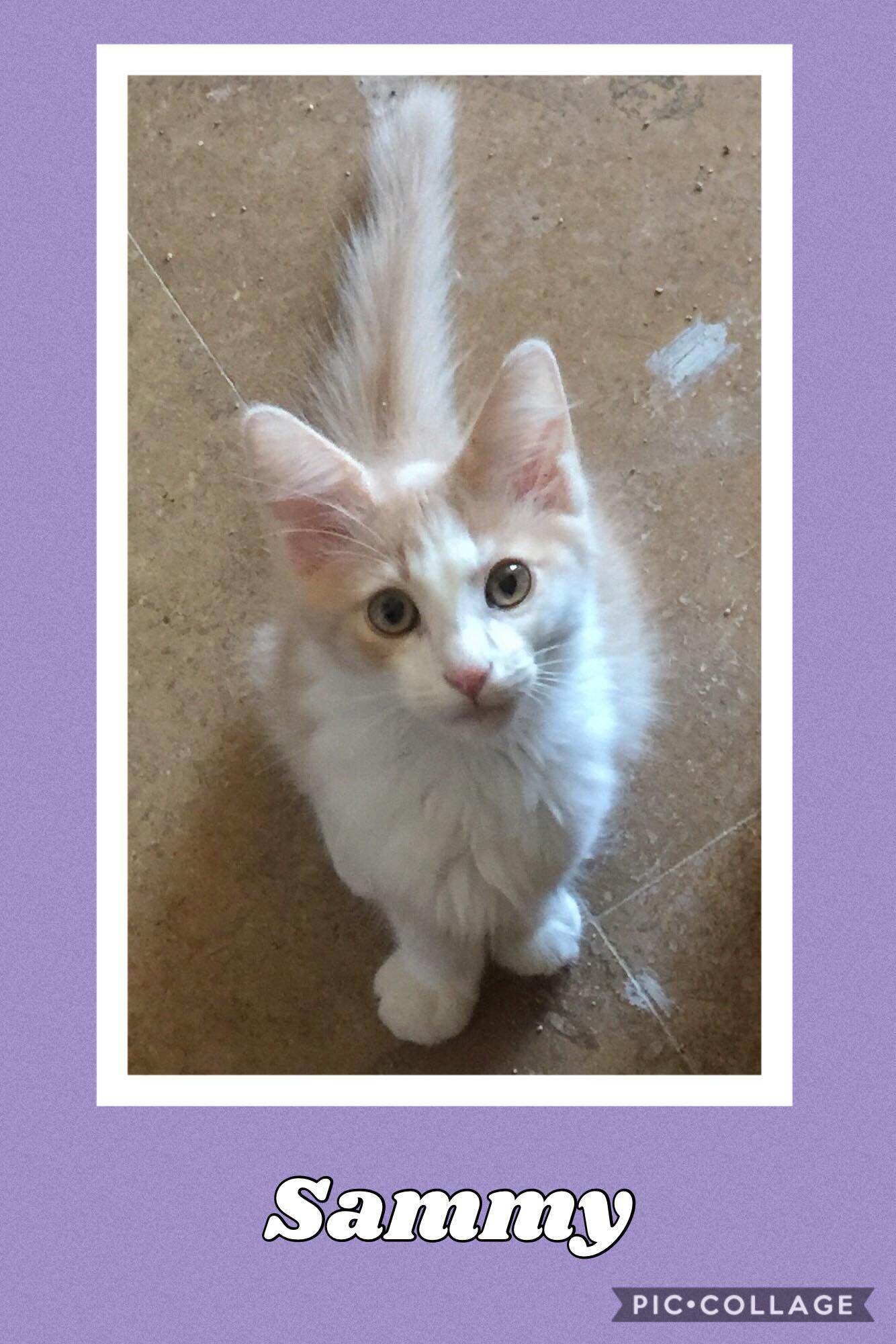 Sammy kitten
---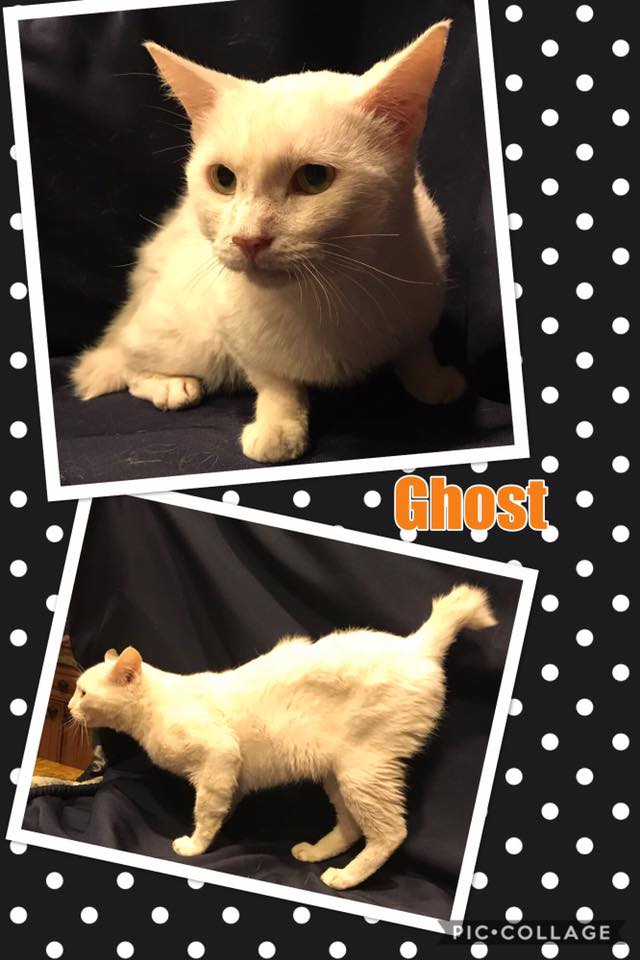 Ghost
Ghost is awesome! 👻 He is around 2 years old and he is neutered and vaccinated and ready for adoption! He has a bobbed tail and a cuddly loving personality! 💚💚
---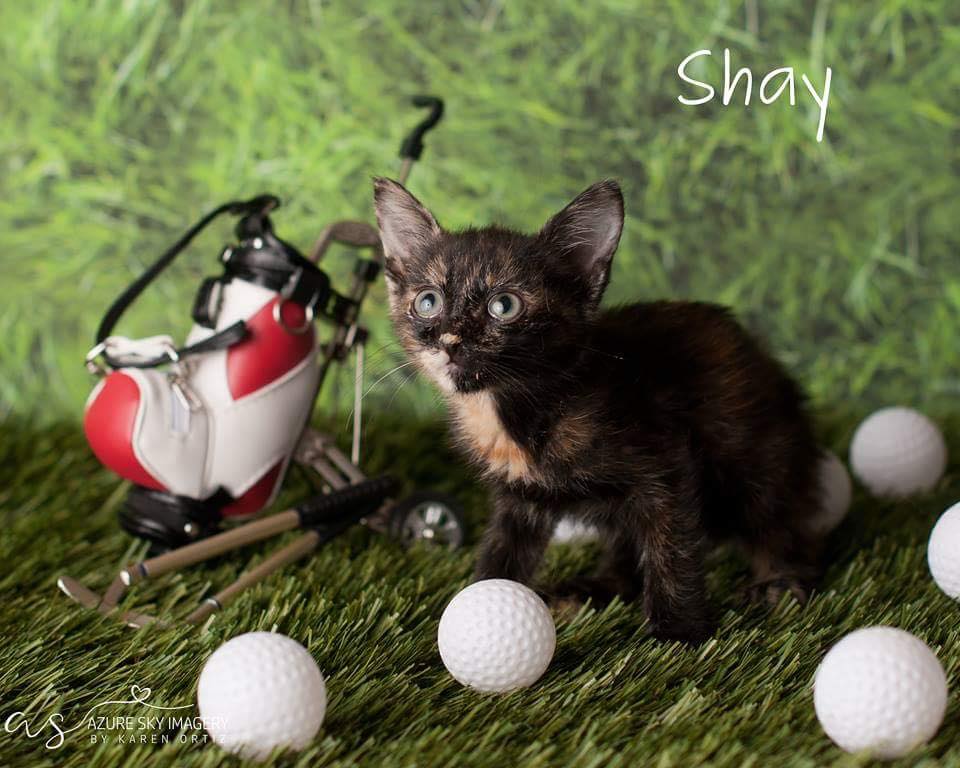 Shay
---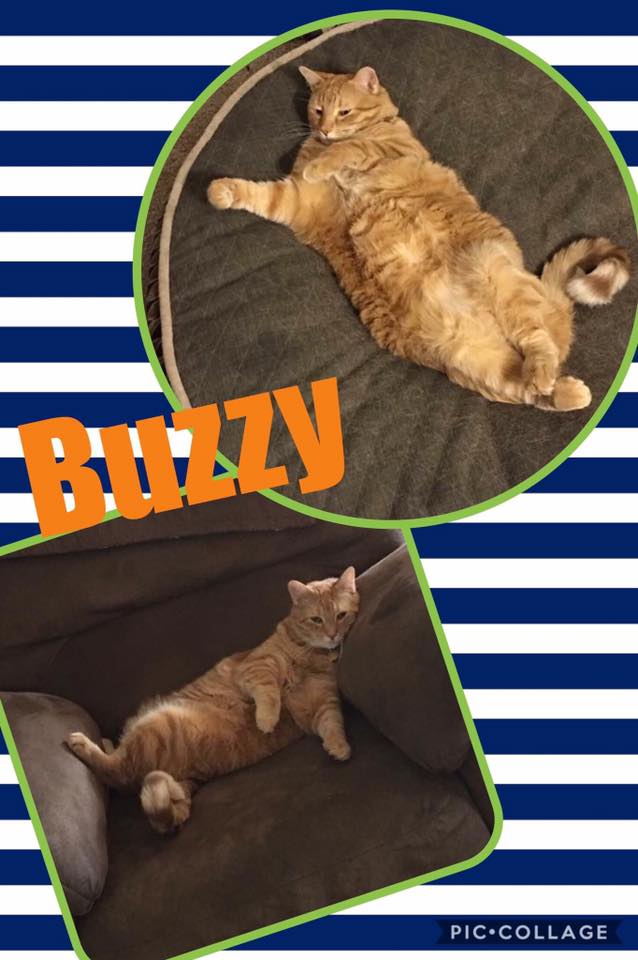 Buzzy
This special guy is still looking for his forever home. You wouldn't know he was 13 he is still an active guy. He loves to talk to you, play with toys and you can tell he likes his food 😉. He's great with other cats, dogs he is fine with as long as they're not looking for a playmate. Contact us today to give this awesome guy a forever home.
---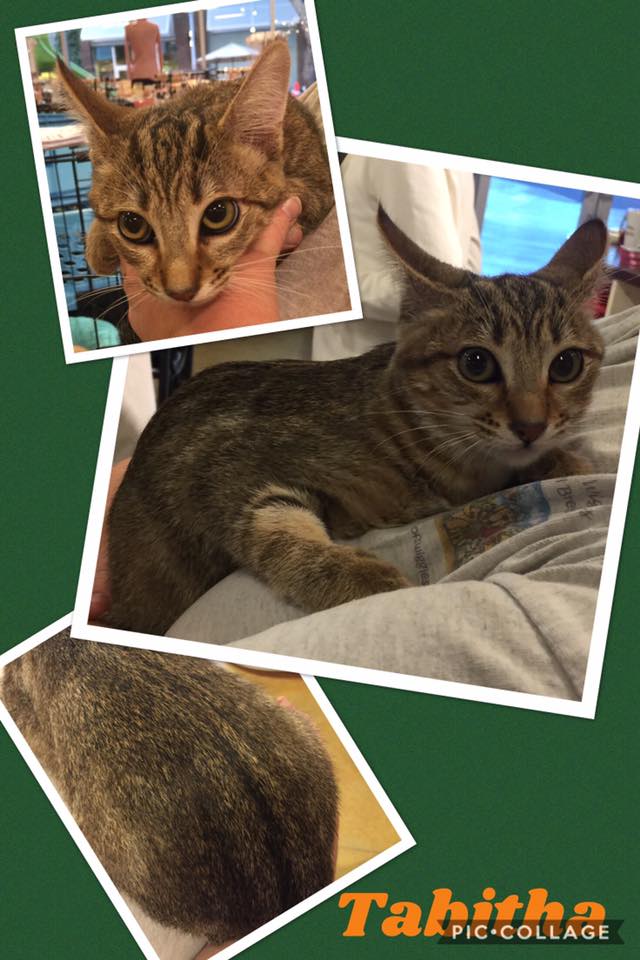 Tabitha
Tabitha is a Bengal mix kitten!
---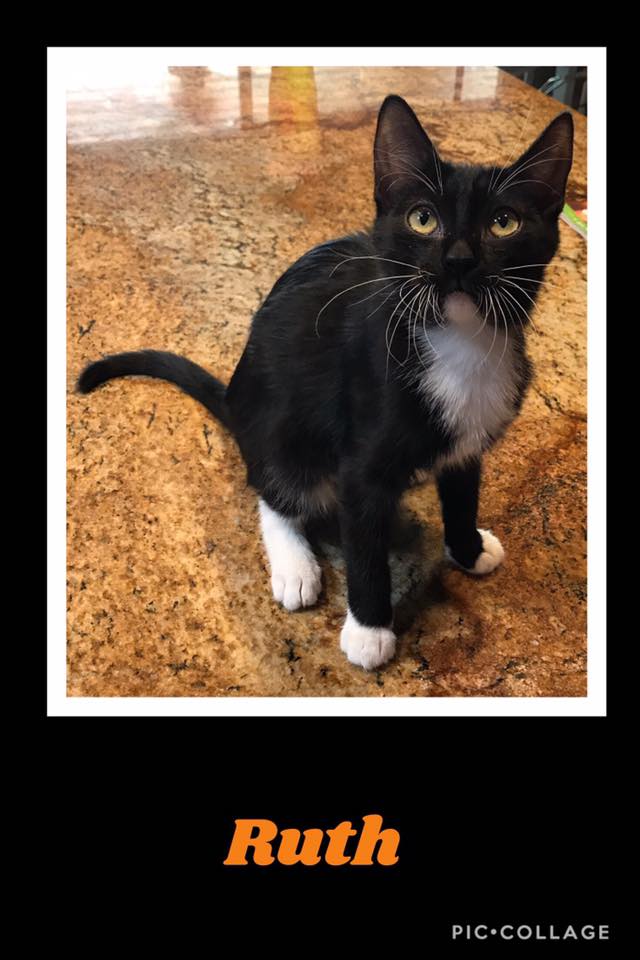 Ruth
---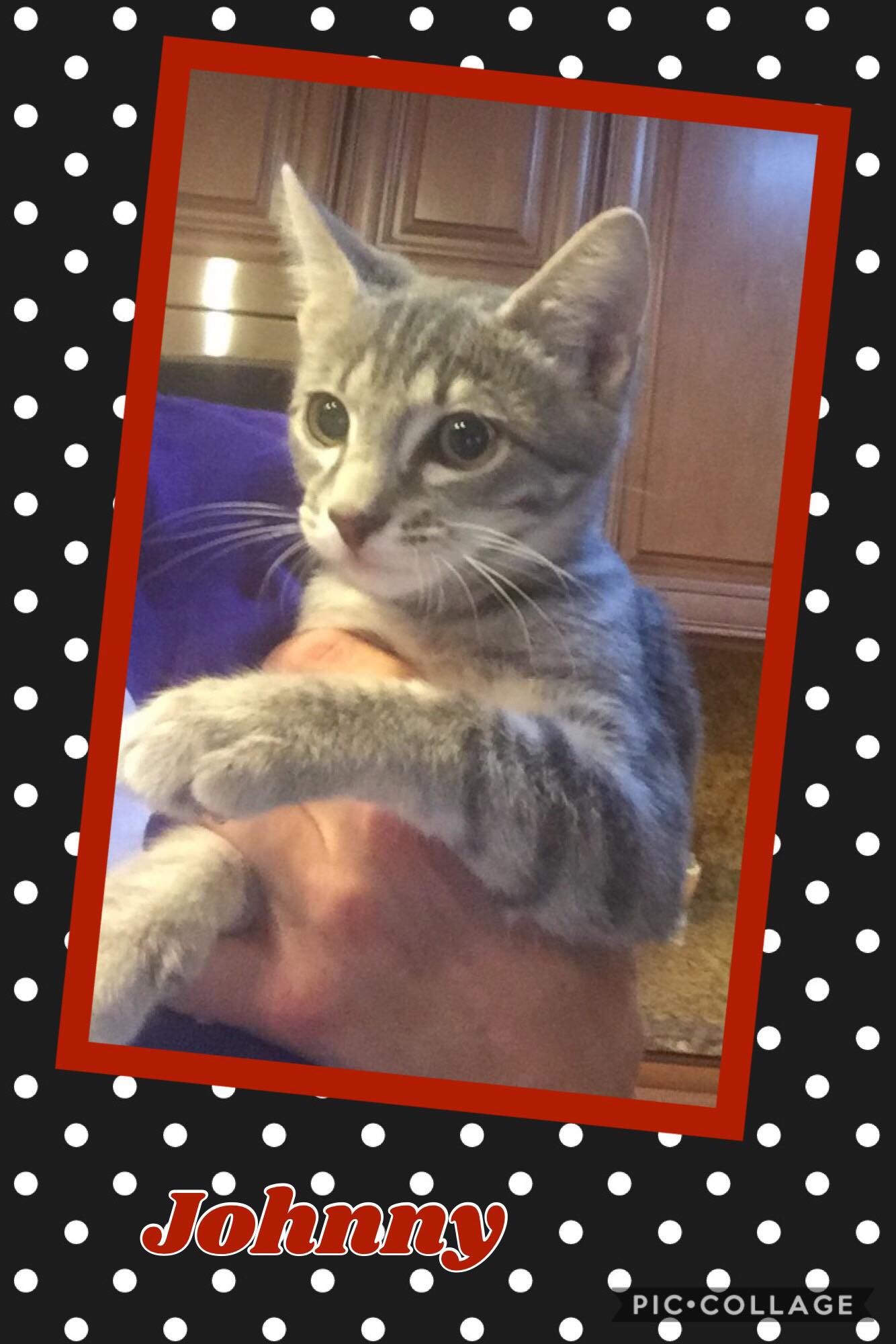 Johnny kitten
---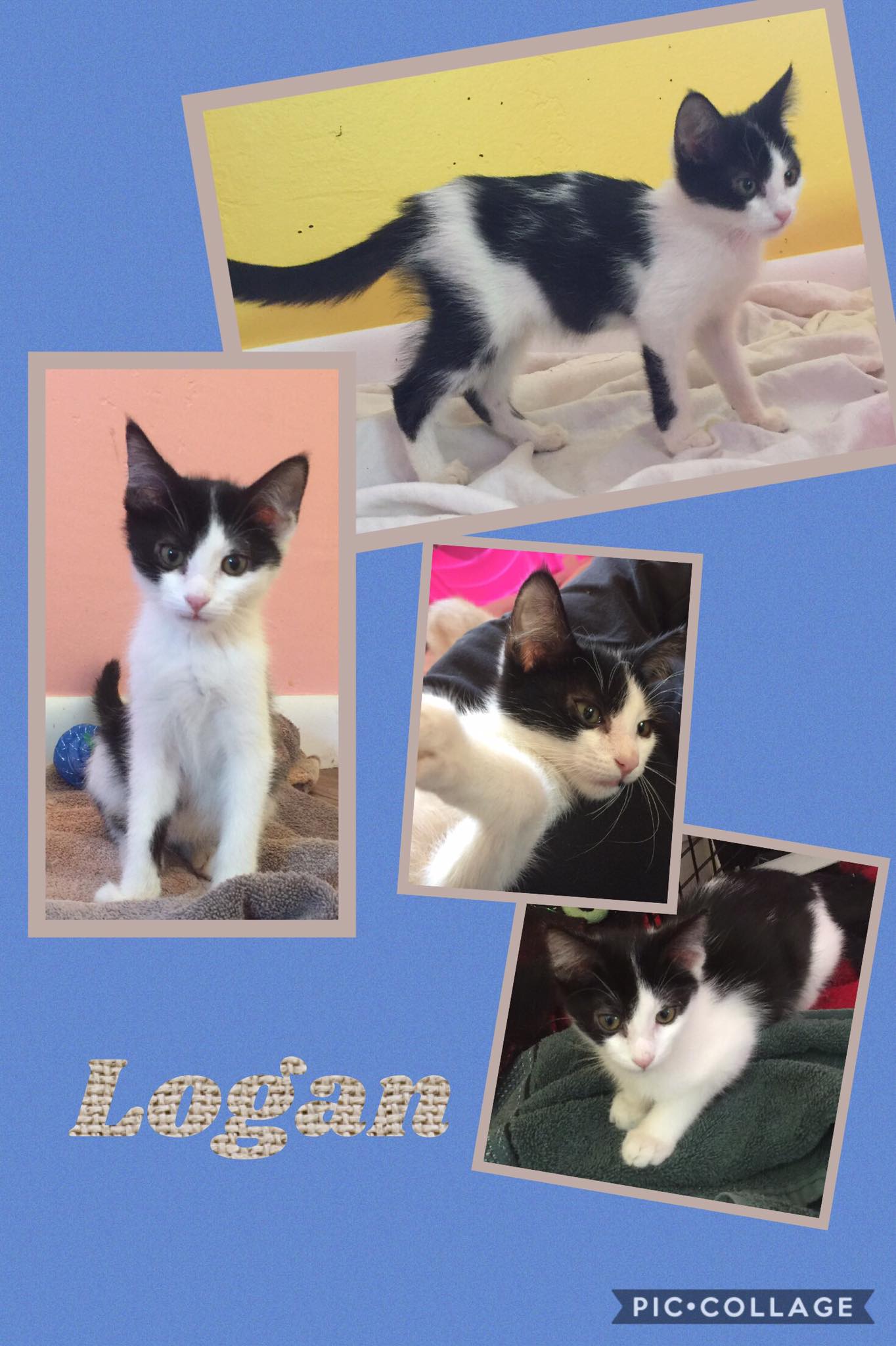 Logan kitten
---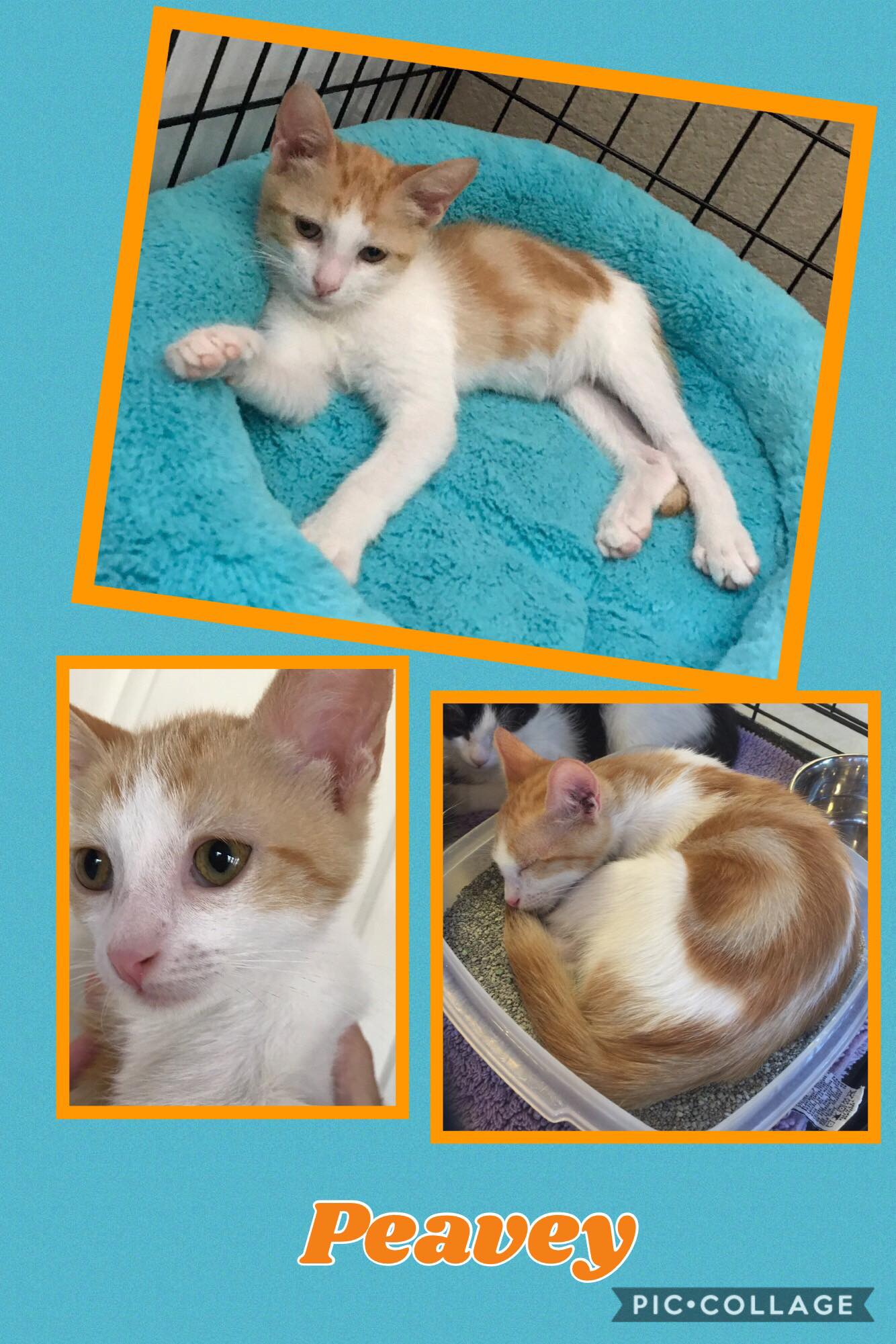 Peavey kitten
---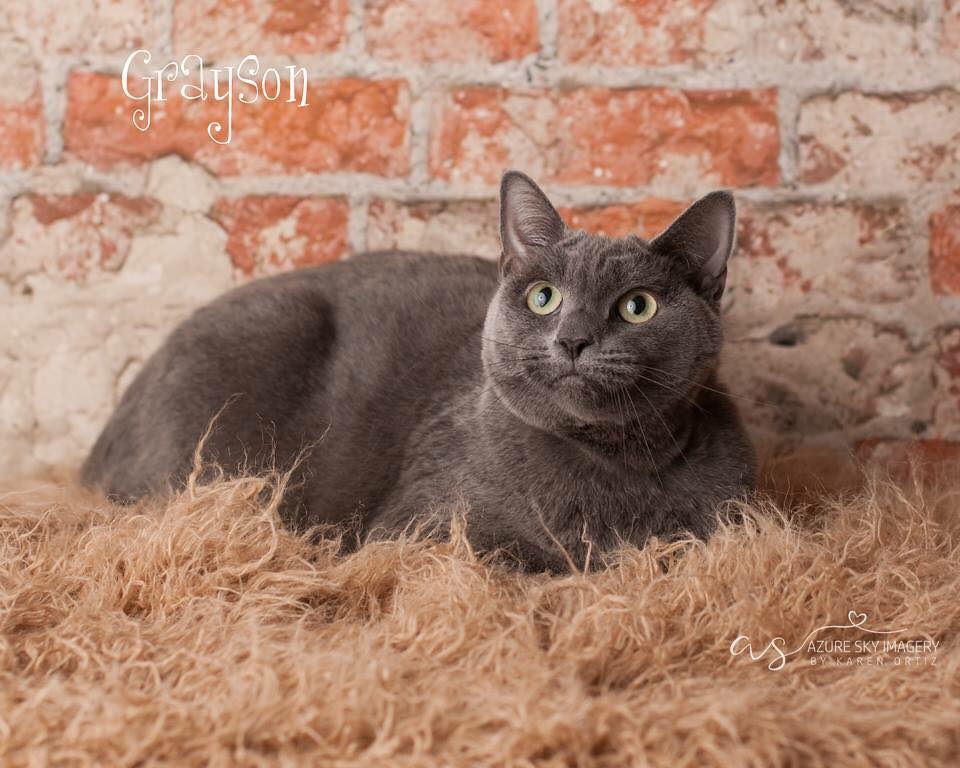 Grayson cat
Grayson is a sweet 2 year old female Russian blue!
---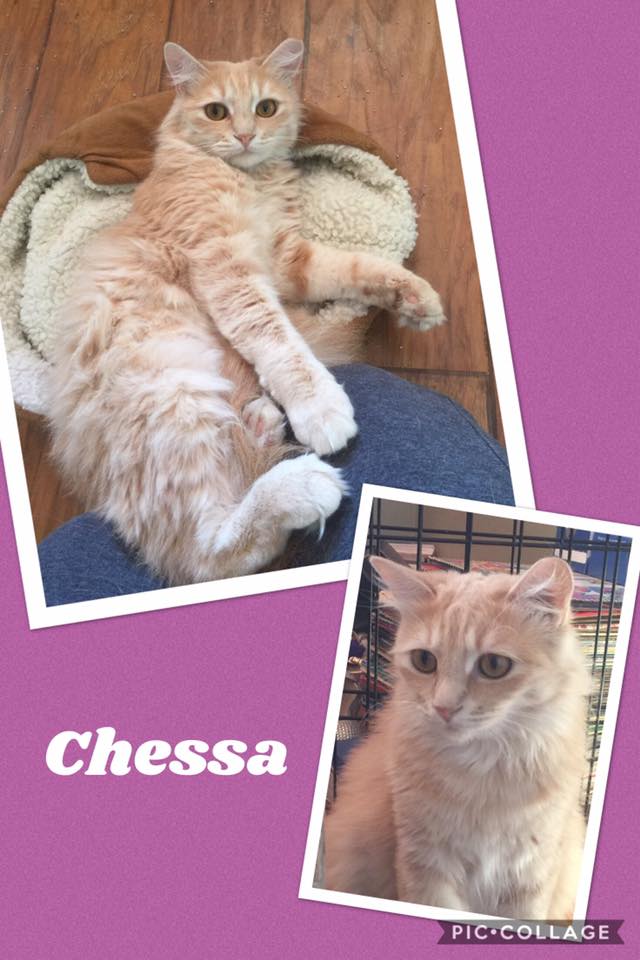 Chessa
---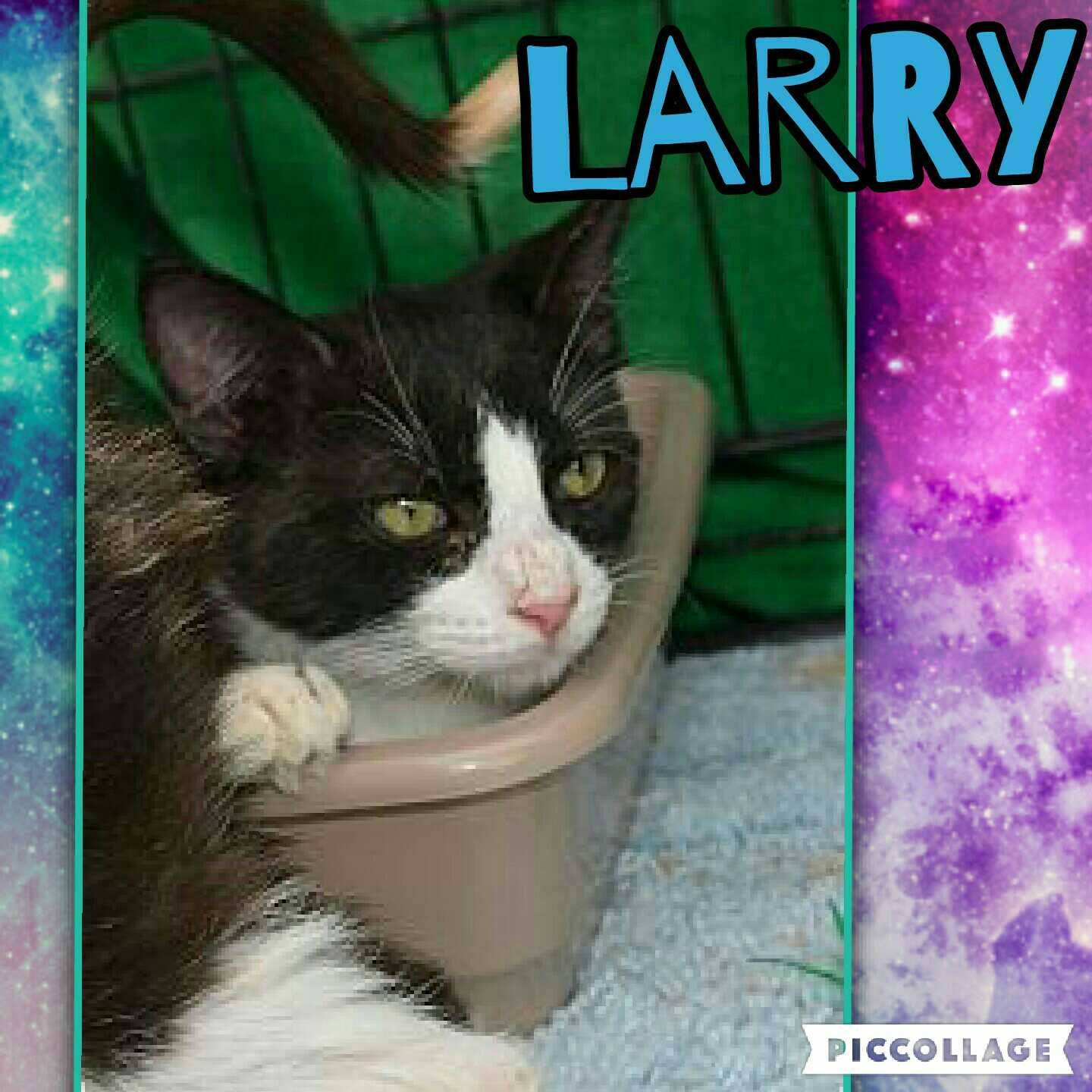 Larry cat
---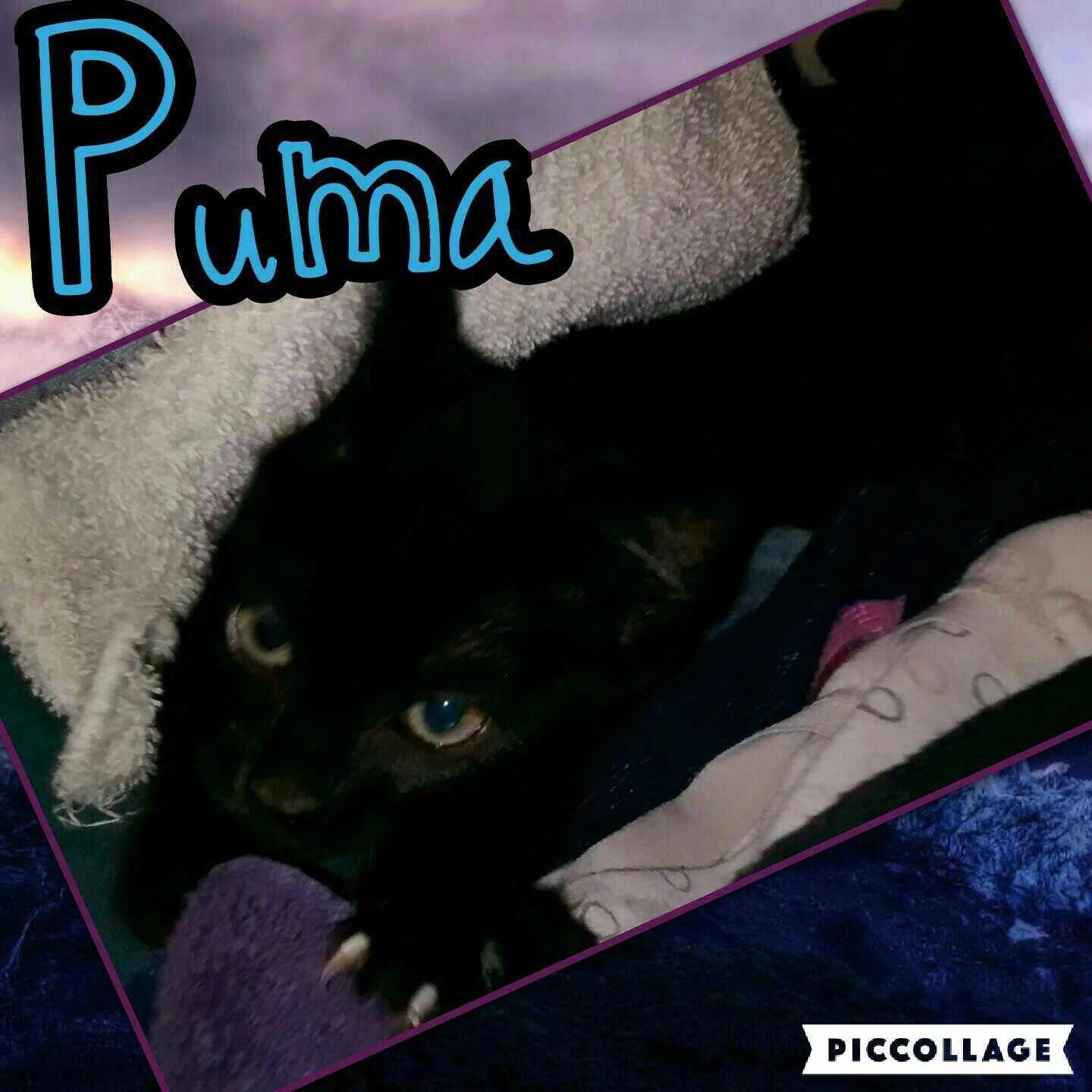 Puma cat
---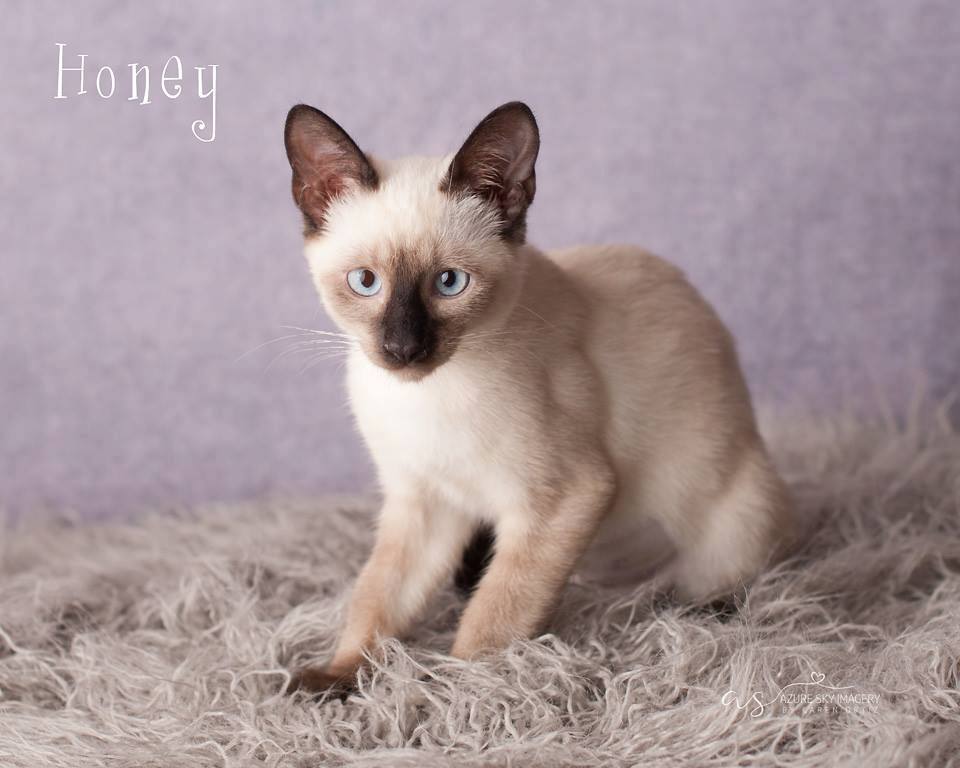 Honey siamese kitten
---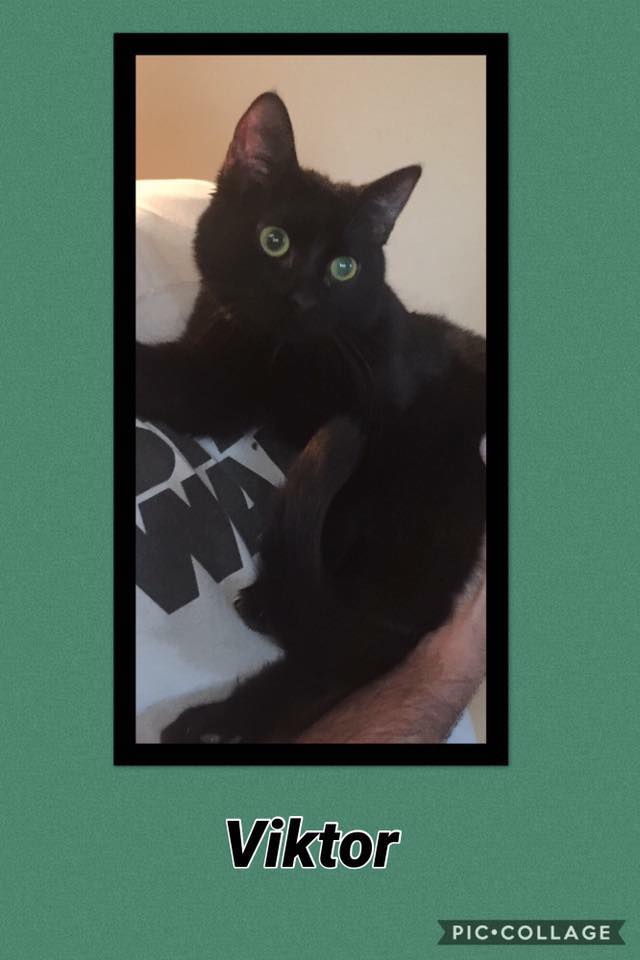 Viktor
---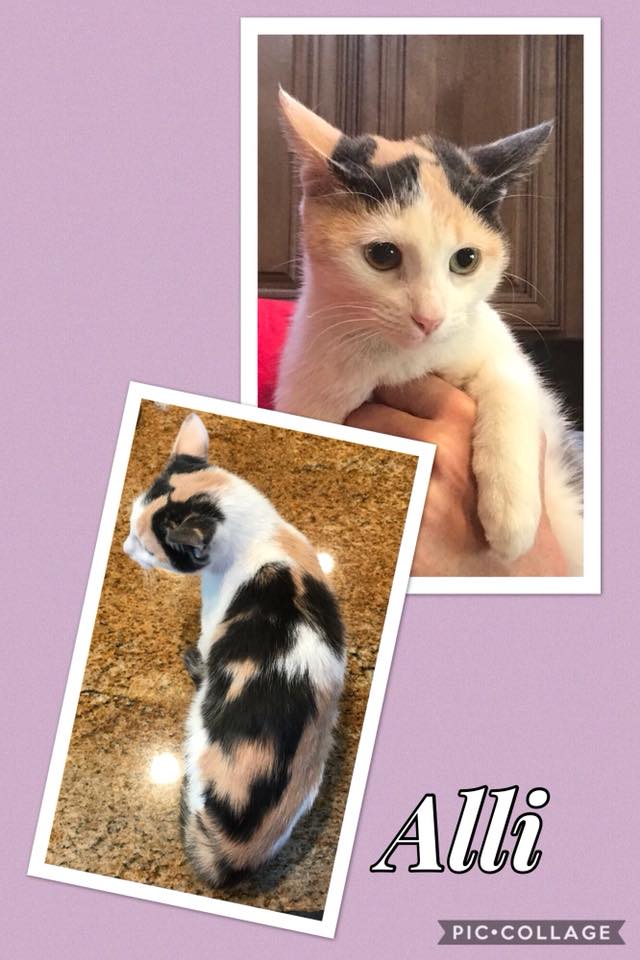 Alli
7 month kitten
---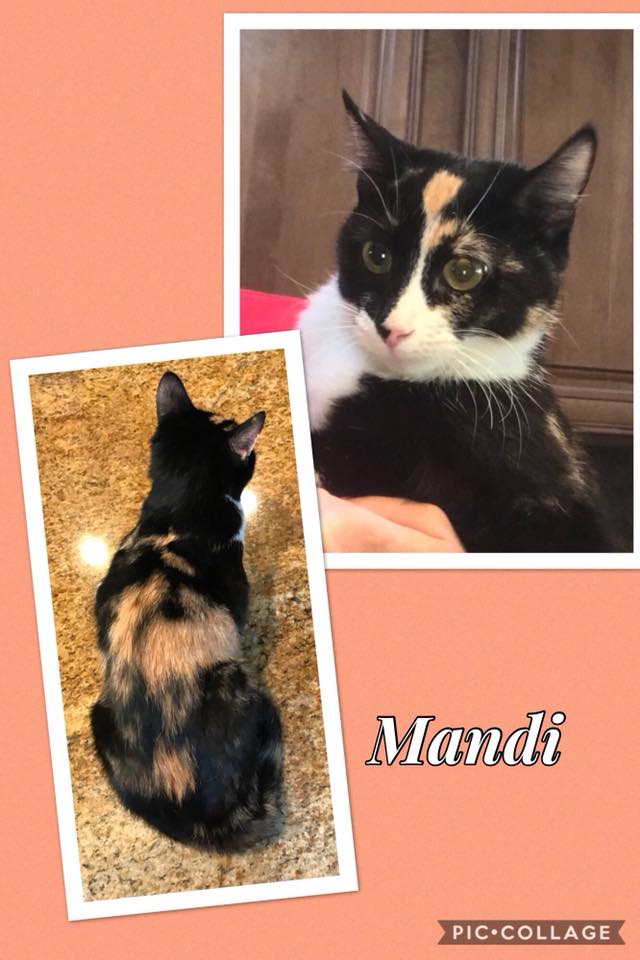 Mandi
7 month kitten
---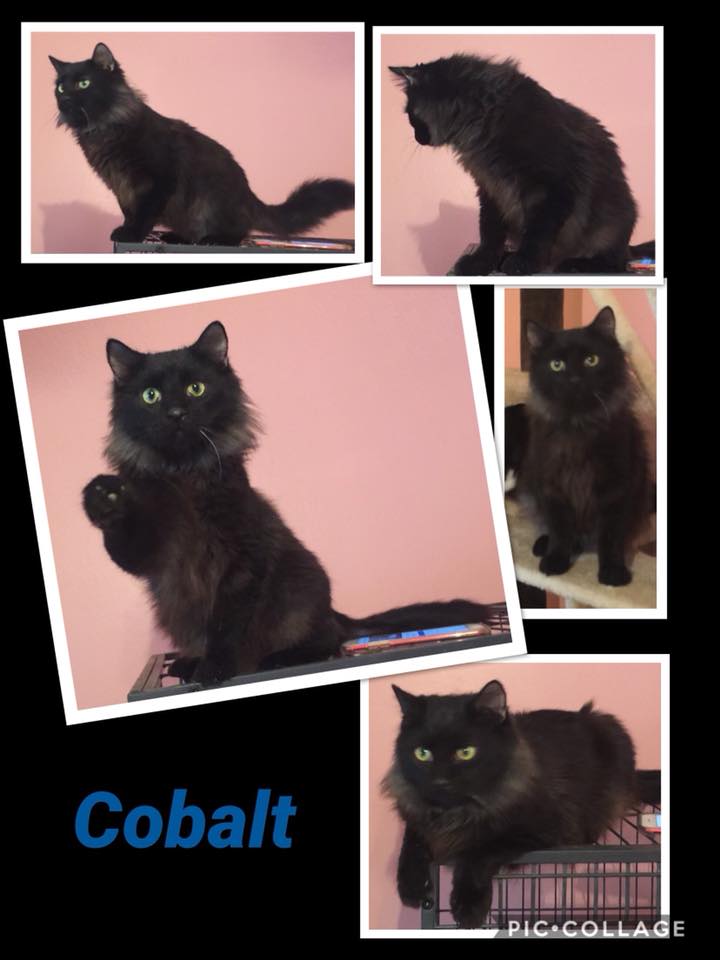 Cobalt
---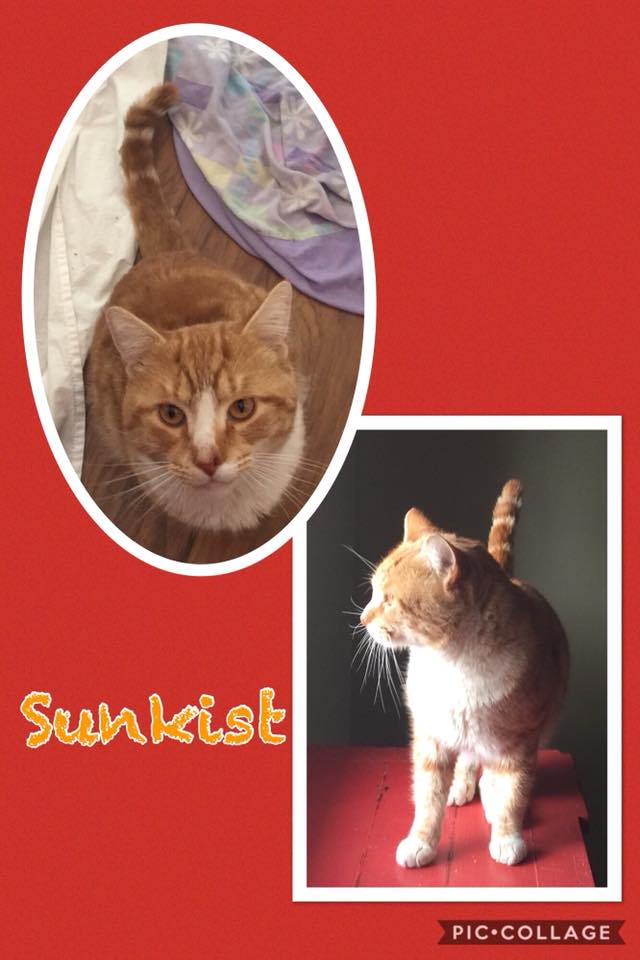 Sunkist
---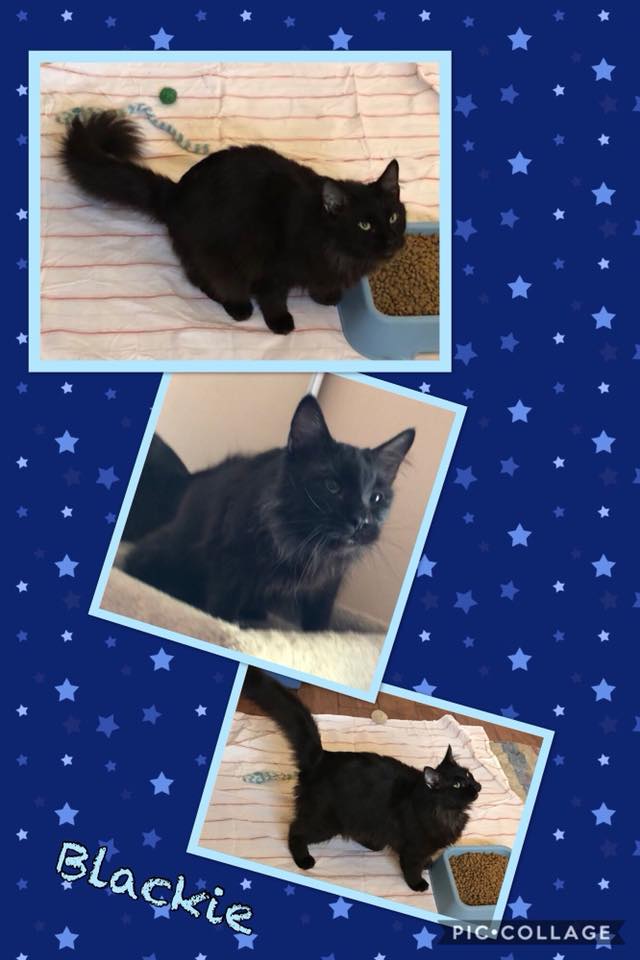 Blackie
---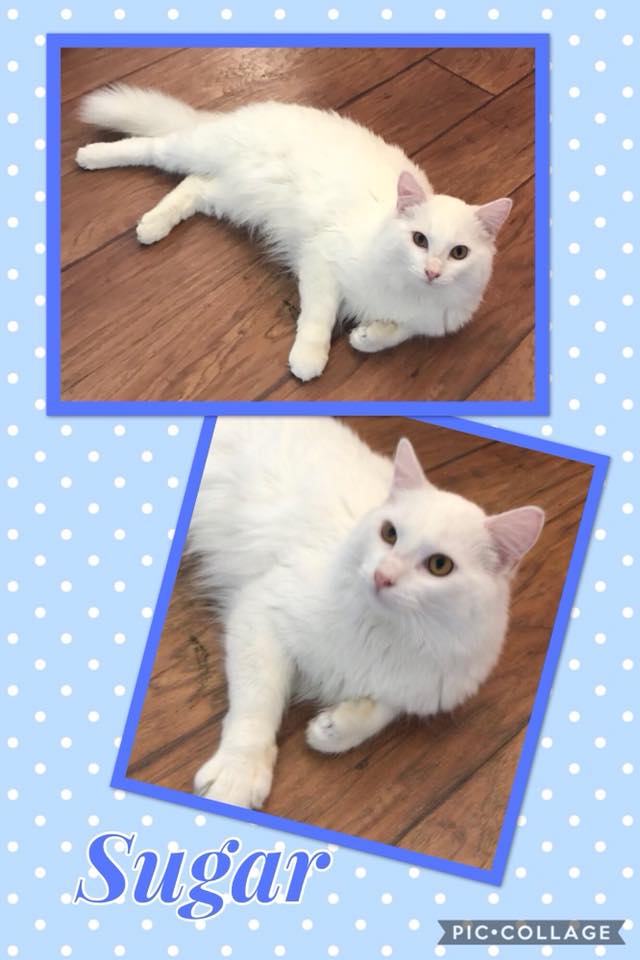 Sugar
---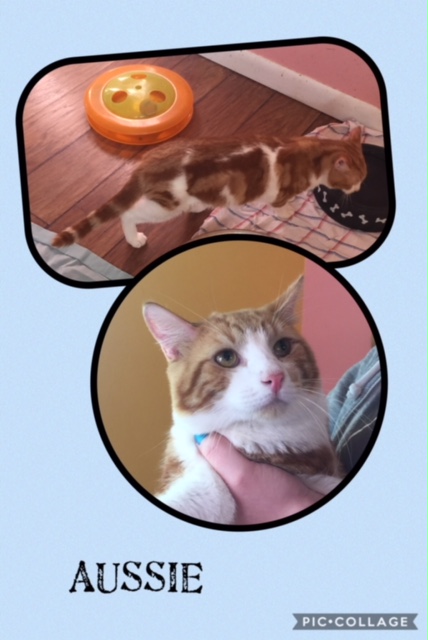 Aussie
---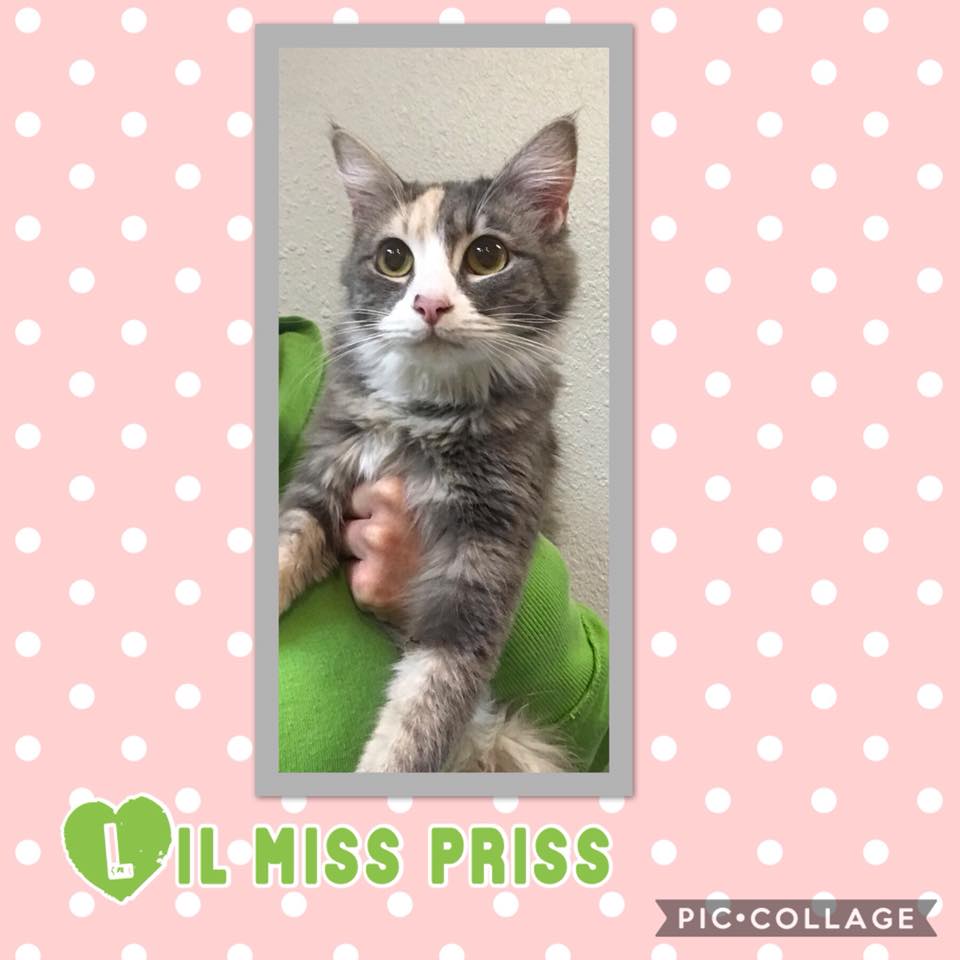 Lil Miss Priss
---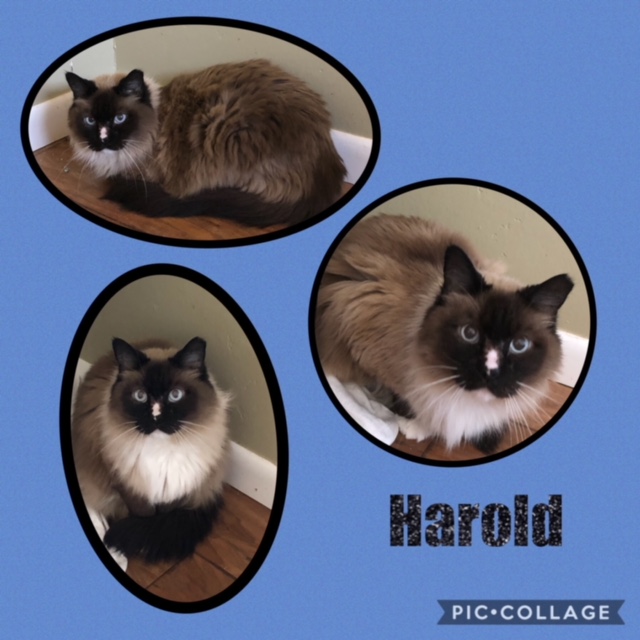 Harold
Harold is super sweet and friendly! He is around 8 years old.
---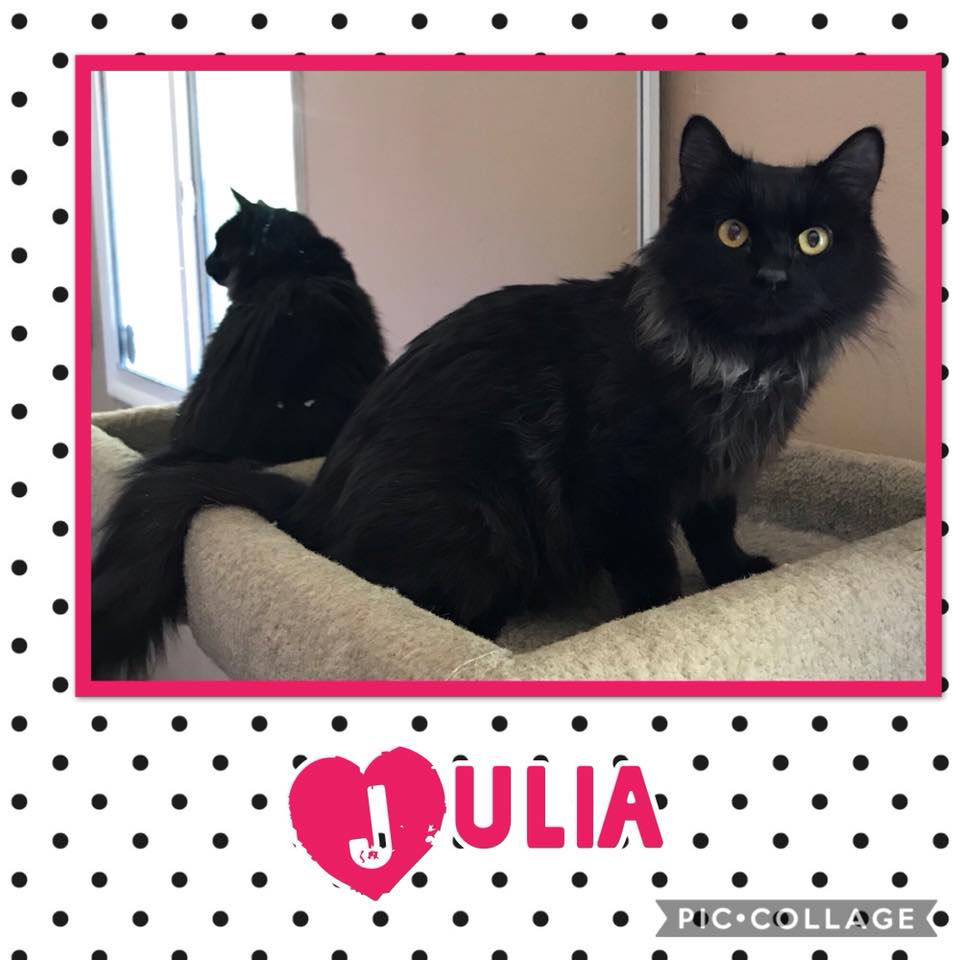 Julia
---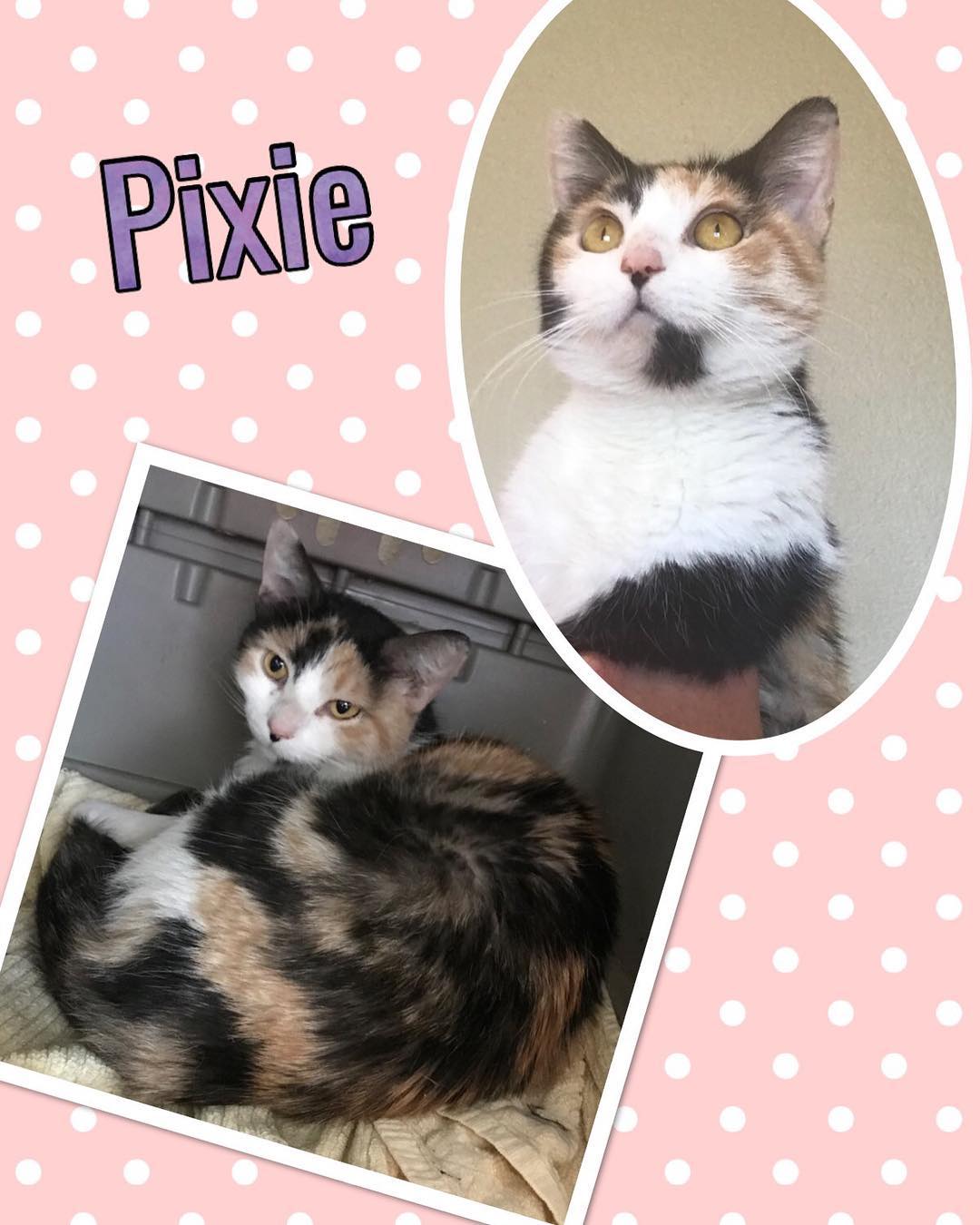 Pixie
---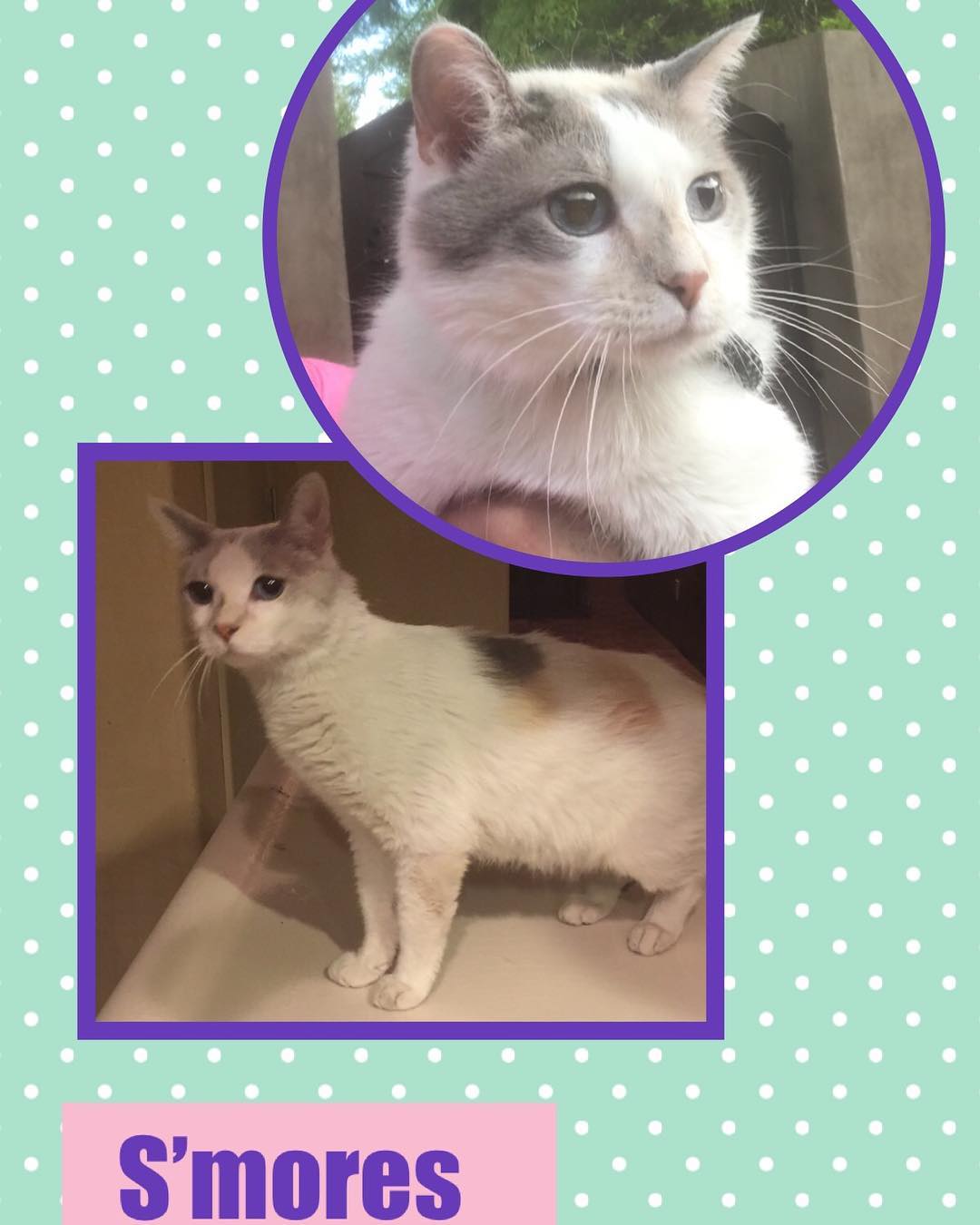 S`mores
---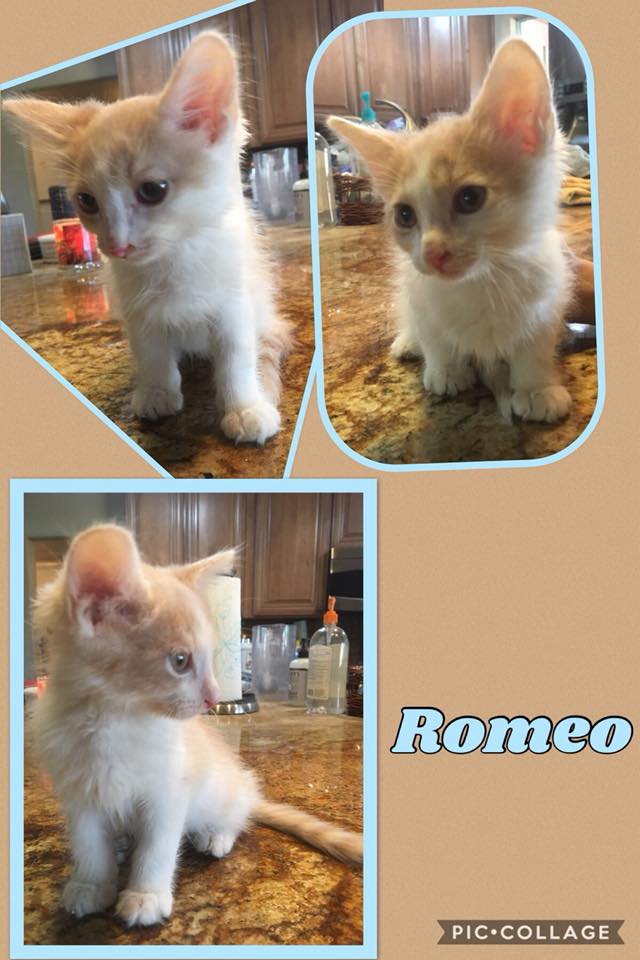 Romeo
---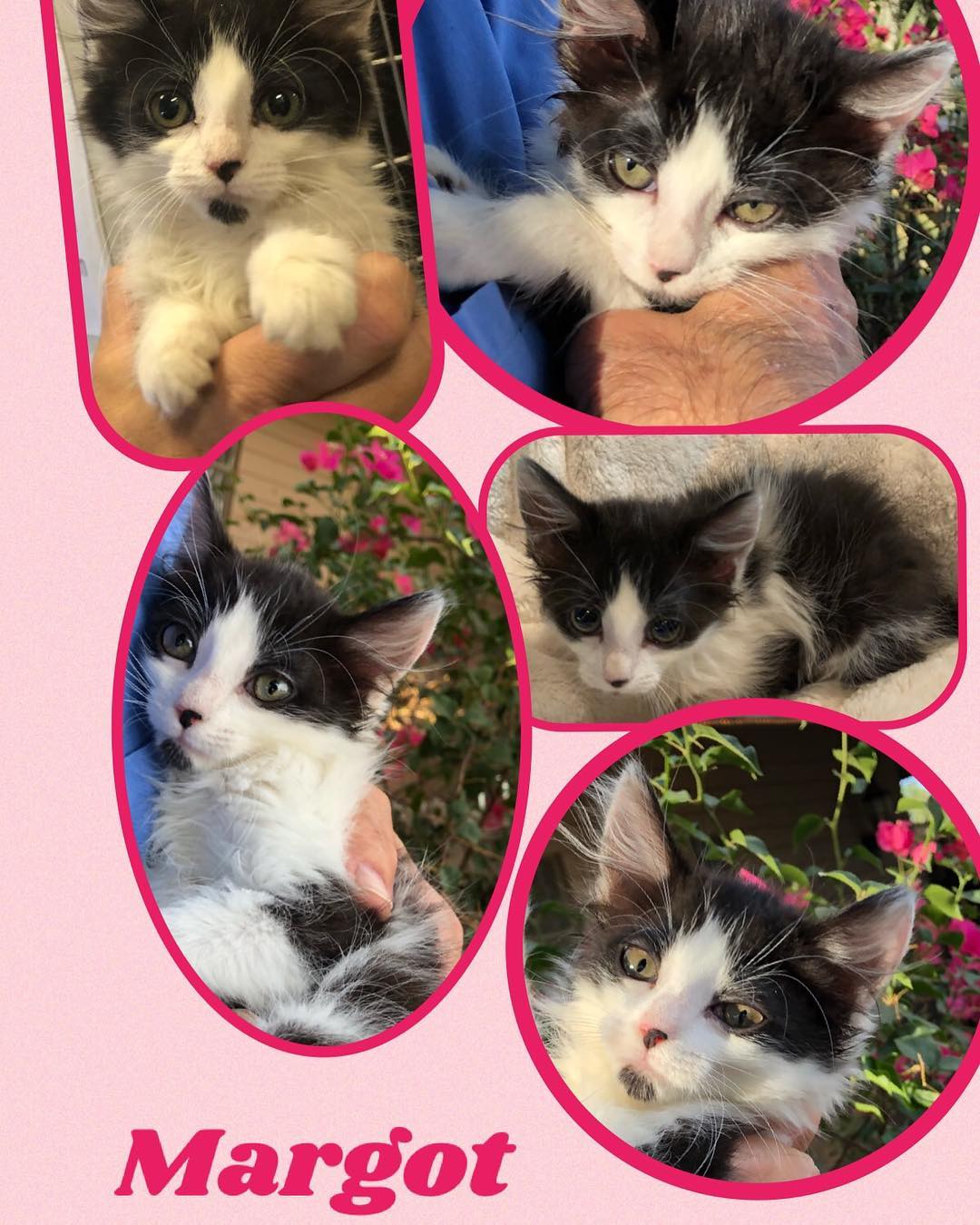 Margot
---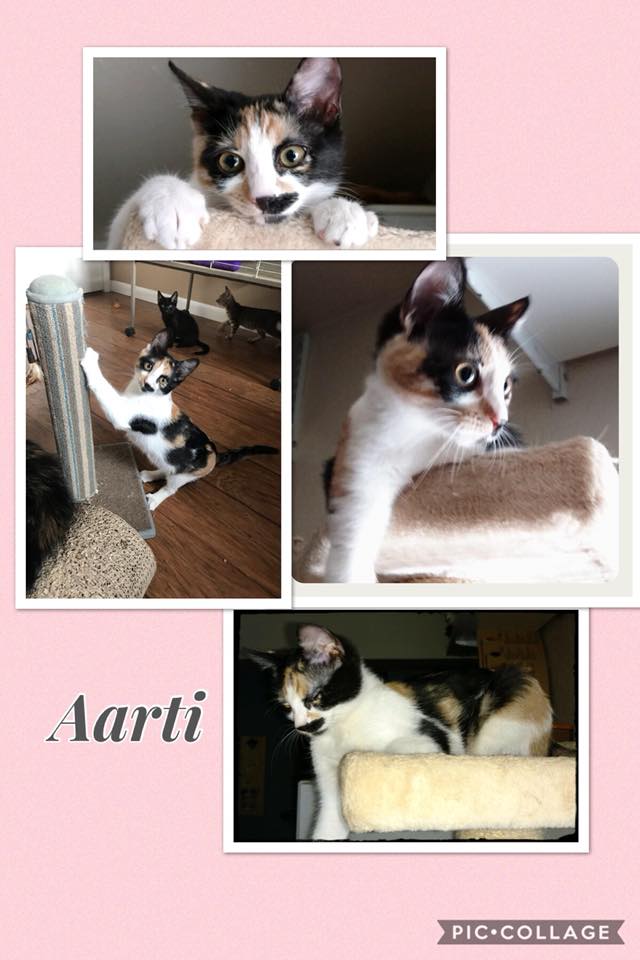 Aarti
---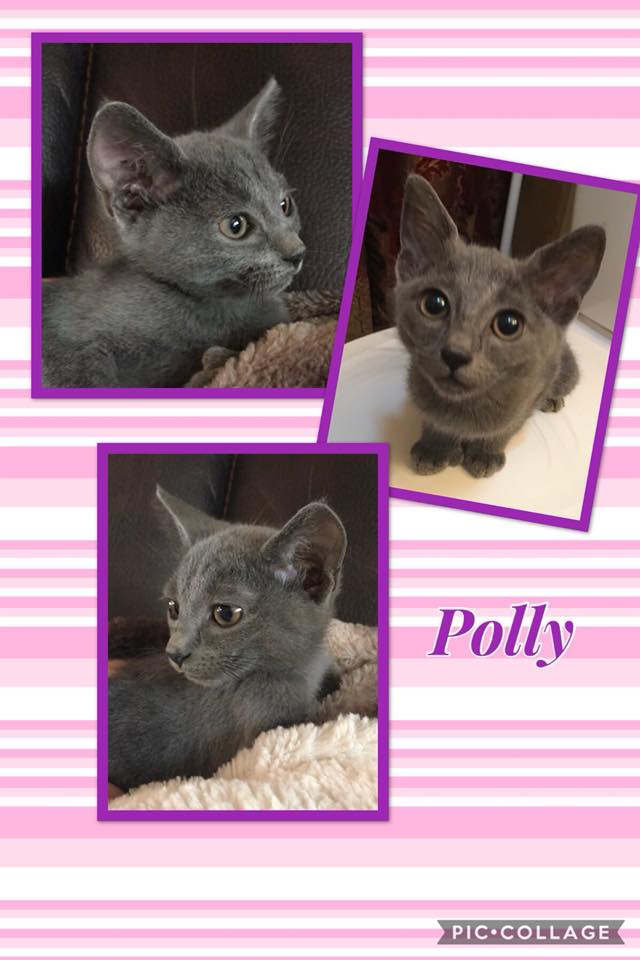 Polly
---